As the year winds down, Europe transforms into a breathtaking winter wonderland, creating a magical atmosphere that is truly one-of-a-kind. December in Europe is when charming cities and picturesque landscapes come alive with festive lights, enchanting Christmas markets, and the unmistakable spirit of the holiday season. Whether you're seeking snowy adventures, warm winter sun destinations, or the chance to witness the Northern Lights, Europe in December offers a fantastic array of experiences. Join us as we embark on a journey to explore the best places to visit in Europe during this enchanting month.
Europe in December is a tapestry of experiences, from traditional Christmas markets to sunny winter sun destinations and the thrill of winter sports. Whether you're exploring charming villages like Hallstatt or witnessing the Northern Lights in Reykjavik, each European destination in December promises a unique and unforgettable journey. So, bundle up, sip on mulled wine, and immerse yourself in the enchanting atmosphere of Europe's best places to visit in December. It's a holiday adventure you'll cherish for years to come.
Best Places To Visit – Europe In December
Hallstatt, Austria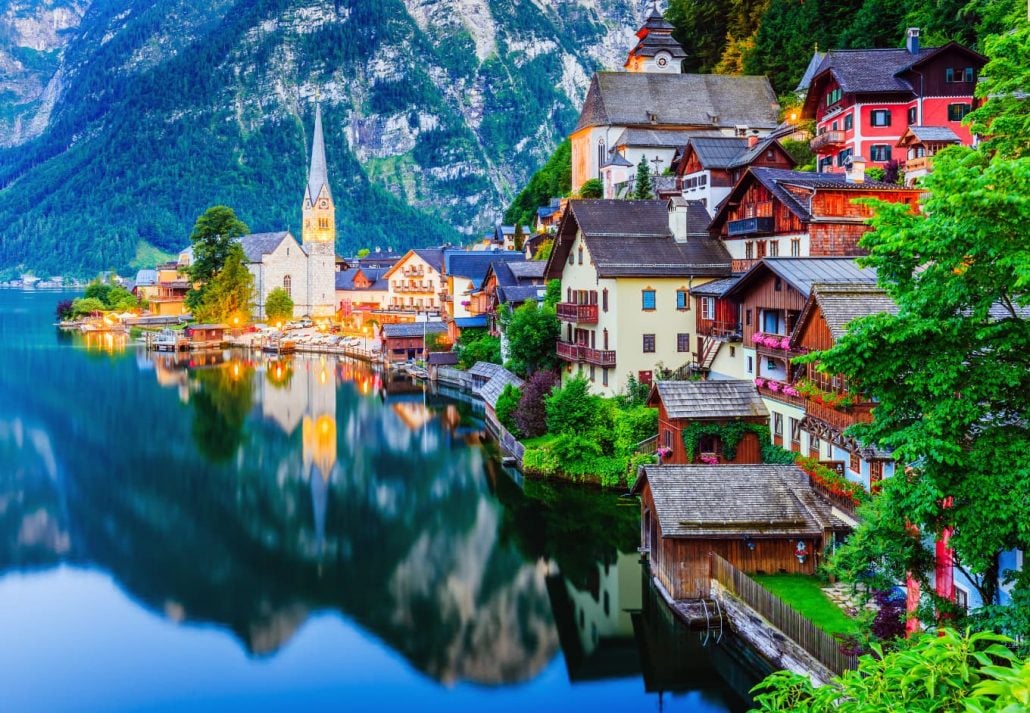 Tucked away in the heart of the Austrian Alps, Hallstatt is a picturesque village straight out of a fairytale. In December, this charming destination transforms into a winter wonderland, with snow-covered rooftops and a serene lake surrounded by towering peaks.
The old town square is a sight to behold, with a beautiful Christmas market that exudes a festive atmosphere. Sip on mulled wine as you stroll through the market, sample traditional Austrian treats, and discover unique handcrafted gifts. The reflection of the market's lights on Lake Hallstatt at night is a sight you'll never forget.
Prague, Czechia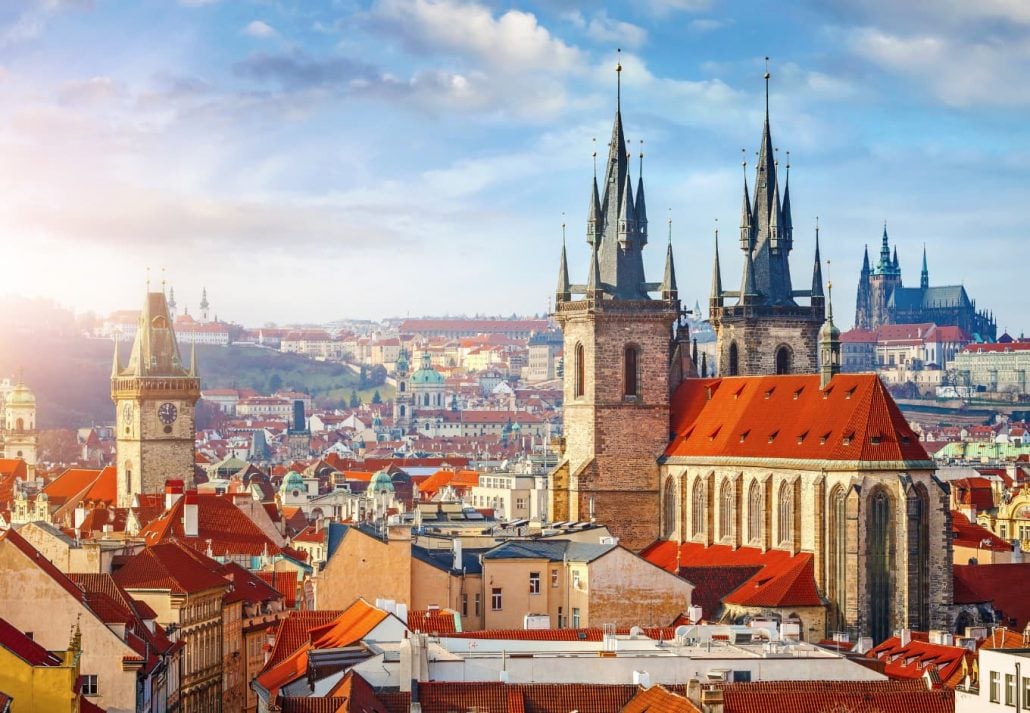 Prague, with its well-preserved historic old town, is a stunning European destination at any time of the year, but in December, it takes on a special charm. The city center, with its medieval architecture and cobbled streets, becomes a winter wonderland.
The Old Town Square hosts one of Europe's most beautiful Christmas markets, where you can find everything from artisanal crafts to mouthwatering Czech treats. The square's enormous Christmas tree sparkles with lights and serves as a backdrop to the joyful festivities. Prague's medieval charm is truly enchanting during the winter months.
Vienna, Austria
Vienna, the capital city of Austria, is a fantastic winter destination with its stunning architecture, rich history, and a festive atmosphere that will warm your heart. The city's grand boulevards and magnificent palaces are even more enchanting under a dusting of snow.
Vienna's Christmas markets are renowned for their elegance and quality. The markets are adorned with beautifully decorated stalls, offering unique gifts and culinary delights. Sip on warm mulled wine as you explore the market, and don't miss the ice skating rinks that pop up around the city for some winter sports fun.
Interlaken, Switzerland
Nestled between Lake Thun and Lake Brienz, Interlaken is a Swiss gem that offers a magical experience during December. Surrounded by the snow-capped peaks of the Bernese Oberland, this destination is a haven for winter sports enthusiasts.
Interlaken is perfect for those seeking adventure. You can go skiing, snowboarding, or even paragliding for a unique perspective of the stunning landscape. After a day of winter sports, indulge in Swiss chocolate and cheese at the local Christmas markets, where you'll find artisanal crafts and warm, festive treats.
Reykjavik, Iceland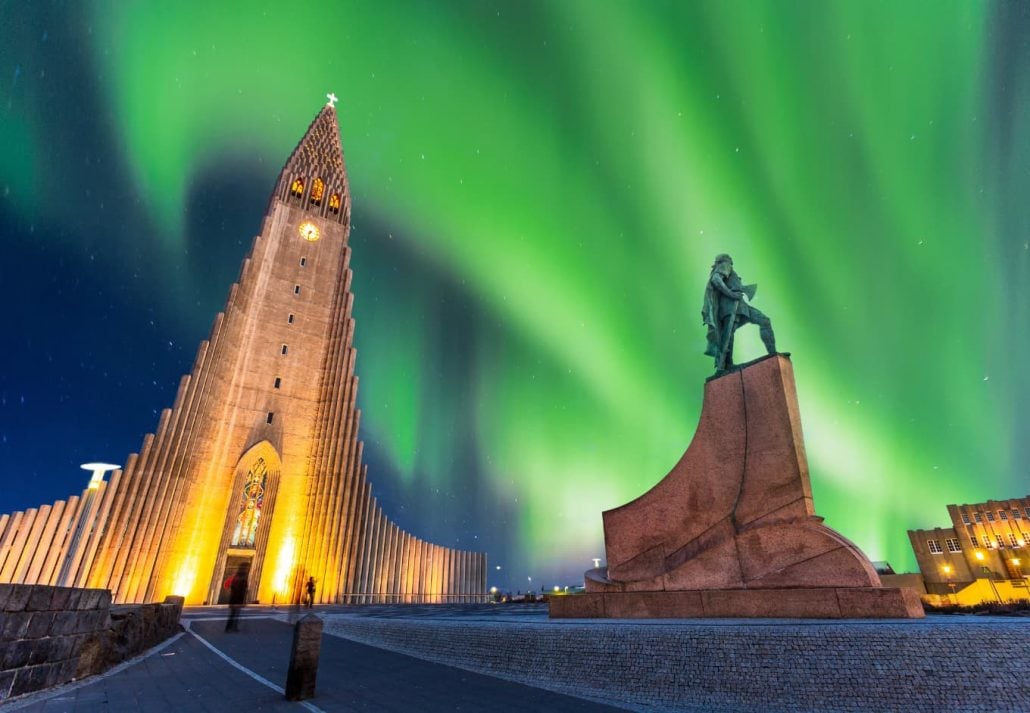 Iceland's capital, Reykjavik, may not be the first destination that comes to mind for a December getaway, but it's a unique and unforgettable experience. The city's proximity to the Arctic Circle means that you have a chance to witness the mesmerizing Northern Lights.
Reykjavik's Christmas markets are filled with local crafts and delicious Icelandic food. The city is also home to numerous ice skating rinks, and you can soak in the geothermal pools to stay warm in the cold weather. December in Reykjavik is a dream come true for those seeking both adventure and a cozy, festive atmosphere.
Berlin, Germany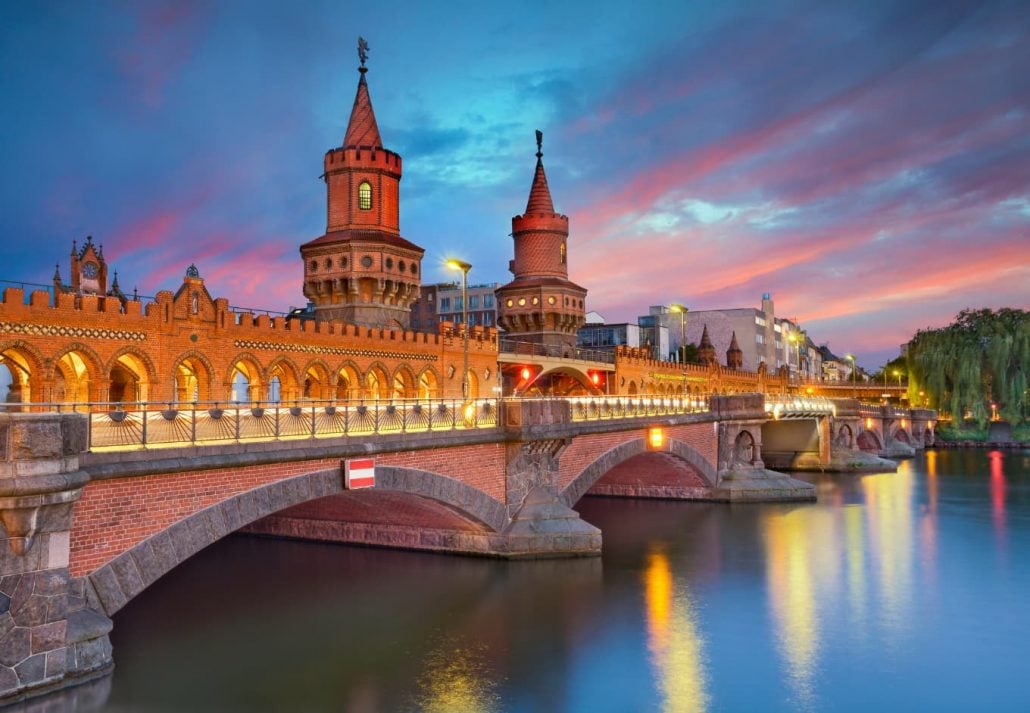 Berlin, with its rich history and vibrant culture, is a fantastic destination year-round, but it truly comes to life during December. The city boasts a multitude of Christmas markets, each with its unique character and charm.
The Christmas market at Gendarmenmarkt, in the city's heart, is one of the most famous. With its stunning architecture, festive lights, and a fantastic array of handcrafted goods, it's a must-visit. Enjoy a warm cup of mulled wine as you immerse yourself in the festive atmosphere of Berlin.
Lapland, Finland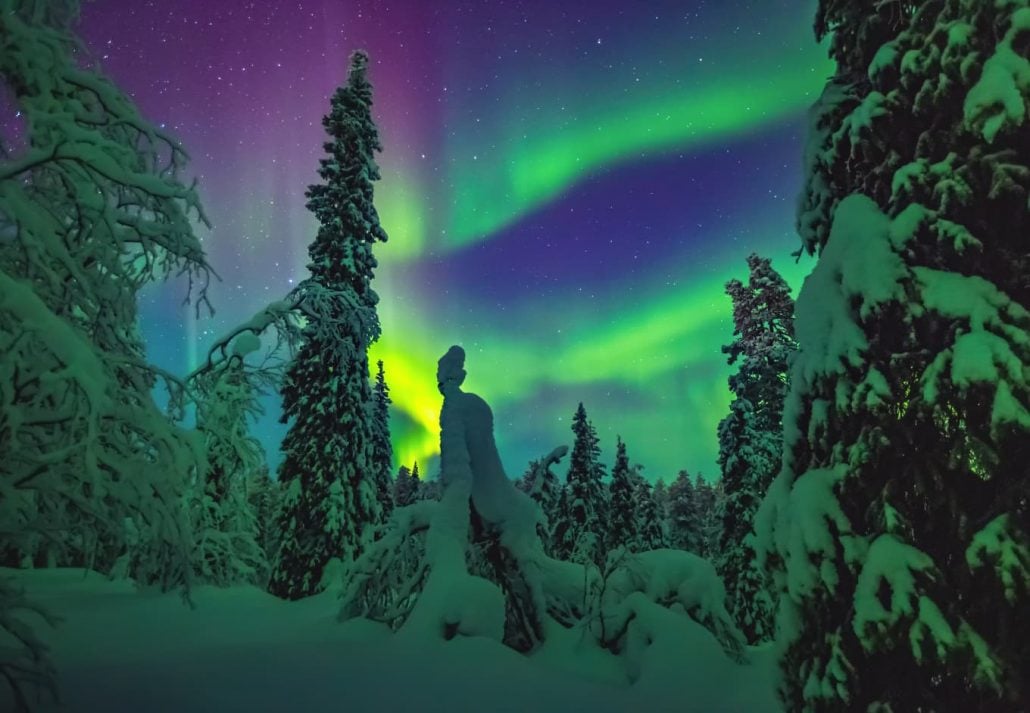 For a truly magical experience, head to Lapland in Finland, the official home of Santa Claus. The holiday season in Lapland is a winter wonderland straight out of a storybook.
You can visit the Santa Claus Village, meet the man himself, and experience the enchanting Arctic Circle. Enjoy a husky sleigh ride through snow-covered forests, go ice fishing, and witness the awe-inspiring Northern Lights. Lapland in December is a fairytale come to life.
Nice, France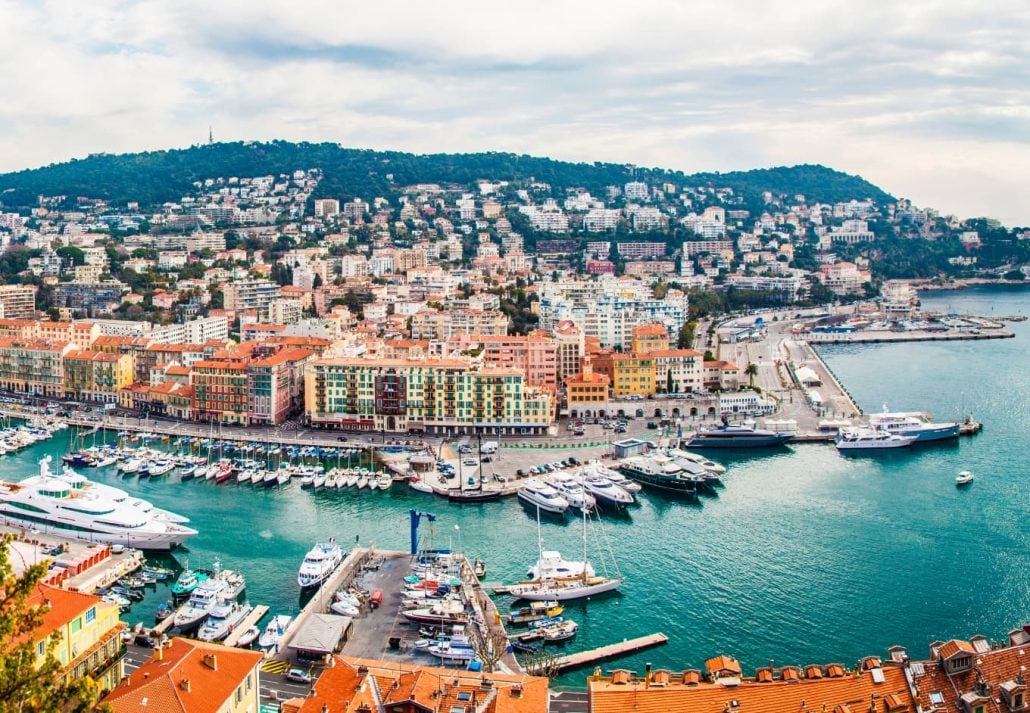 Nice, on the French Riviera, offers a different kind of winter experience. If you're seeking sunny weather during December, the French Riviera provides a fantastic escape from the cold weather of Northern Europe.
Nice's Christmas market in the Old Town is a vibrant affair, with Provençal crafts, traditional holiday treats, and a festive atmosphere. The Promenade des Anglais, with its palm trees and Mediterranean views, is an ideal place for a leisurely winter stroll.
Copenhagen, Denmark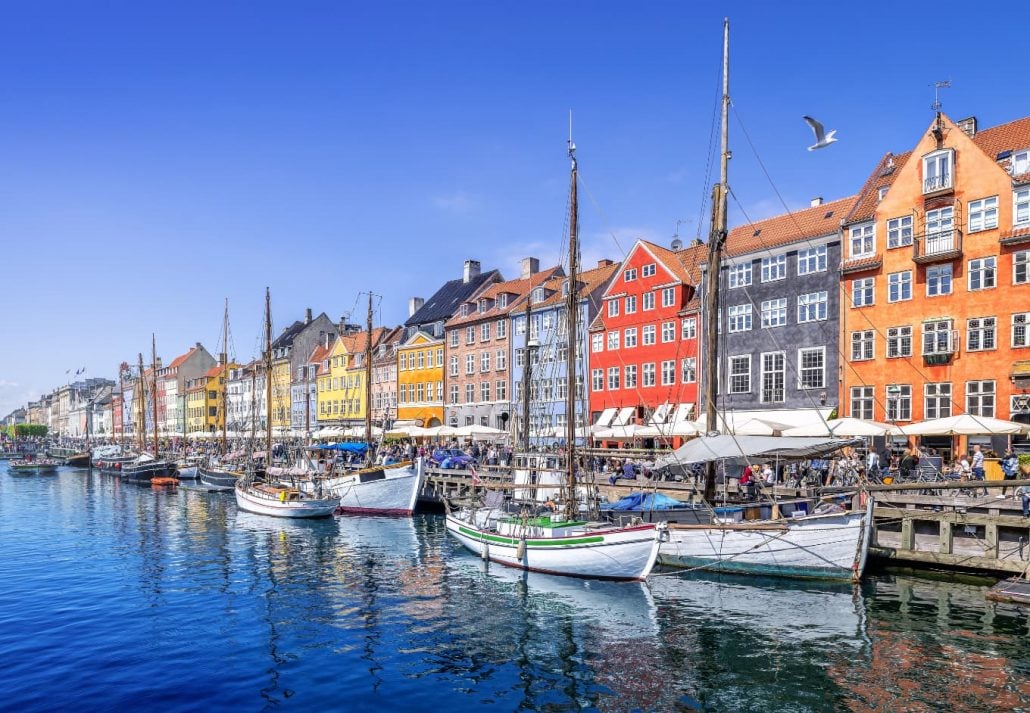 Copenhagen, the capital of Denmark, is a city that exudes a cozy and festive atmosphere in December. The city's charming canals, colorful buildings, and historic sites create a unique backdrop for holiday celebrations.
Tivoli Gardens, one of the world's oldest amusement parks, is a must-visit during December. It's adorned with thousands of twinkling lights, and its Christmas market offers a wide range of delights. Don't forget to try the traditional Danish Aebleskiver, round fluffy pancakes served with jam and powdered sugar.
Florence, Italy
Florence, with its rich history, stunning art, and Tuscan cuisine, is a year-round destination. In December, the city takes on a special charm, with fewer crowds and a serene atmosphere.
The Christmas market in Piazza Santa Croce is a delightful affair, with unique crafts and holiday treats. Explore the city's famous museums and art galleries without the usual crowds, and savor the delicious Italian cuisine in local trattorias. Florence in December offers a more intimate experience of this Italian gem.
FAQ
Where in Europe is the warmest in December?
Crete in Greece, Tenerife, Malta, and Cyprus are the warmest places in Europe in December.
Is it a good idea to visit Europe in December?
December is an amazing time to visit Europe because of the gorgeous Christmas markets, the gorgeous weather, and all of the festivities and festive decor.
Is it worth going to Europe in December?
December is the perfect time to go to Europe and it is most certainly worth going to Europe at this time of the year.
Browse. Book. Stay.
CuddlyNest provides all accommodations to all travelers at the best price. Find unlimited travel inspiration on our blog and social media channels:
Facebook, Instagram, Pinterest, and X.
You May Also Like:
Europe's Offbeat Vacation Destinations
Free Things to Do in Barcelona
Fun Facts About Croatia
Fun Facts About Croatia
Best Travel Podcasts
Virtual Tours to Take from Home in Covid Times
Useful Links:
CuddlyNest Blog
Things to do (Destination Deep-Dive)
Activities & Adventure
Food to eat (Cuisine Crawl)
Where to Stay
Hacks & Tips