[ad_1]

Discover the captivating beauty of the UK in winter with our guide to the 8 best destinations. From snow-covered landscapes to festive charm, these spots offer a special and memorable winter experience. Embrace the season's magic as we unveil the best places to visit in winter in the UK!
Find Places To Stay In The United Kingdom
8 Best Places To Visit In Winter In The UK
York, England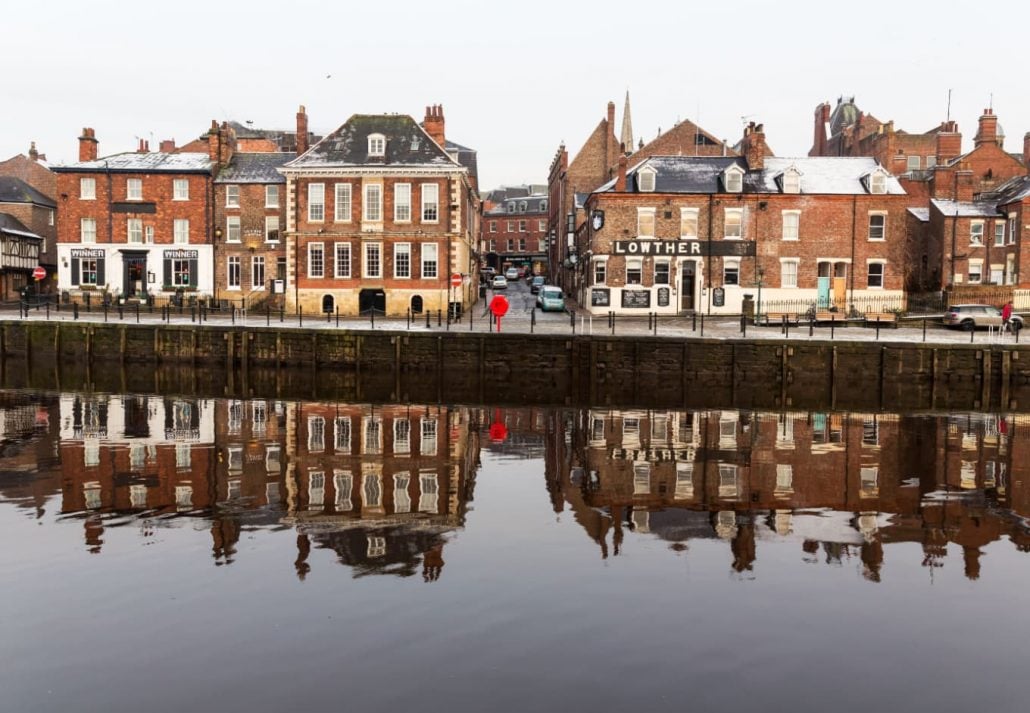 Visiting York (North Yorkshire) in the winter can be a charming and magical experience. We would like to draw your attention to three notable locations: York Minister, The Shambles, and York Christmas Festival.
You have to visit York Minister, a stunning medieval cathedral that often hosts special events, concerts, and services. Its marvelous architecture is even more pronounced when contrasted with the winter landscape outside.
The Shambles is one of the most popular streets in York known for timber-framed buildings that lean towards each other. In winter months, the street is covered in festive decorations and twinkling lights. Take a stroll and immerse yourself in the holiday spirit!
Finally, you can find a variety of stalls selling handmade crafts, local food, and mulled wine at several Christmas markets. The St. Nicholas Fair, located around Parliament Street, is particularly famous.
Recommended Read The Ultimate Guide To Northallerton, North Yorkshire
Cairngorms National Park, Scotland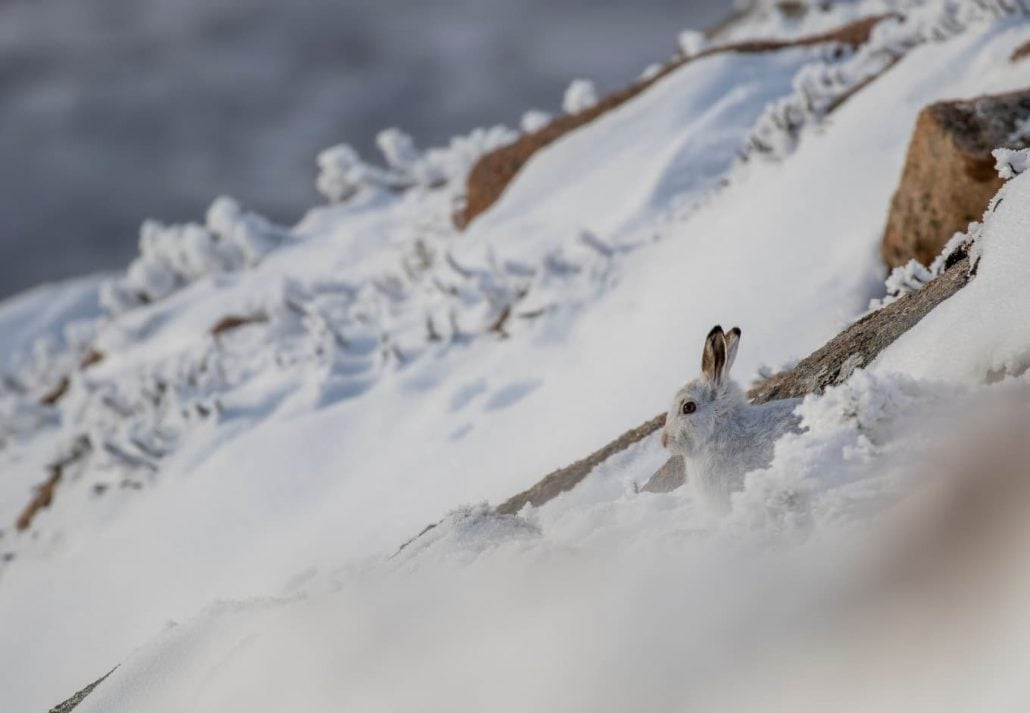 Located in the Scottish Highlands, Cairngorms National Park is a paradise for winter sports enthusiasts. For excellent skiing and snowboarding opportunities, visit CairnGorm Mountain and enjoy a range of slopes suitable for all skill levels.
You can also strap on snowshoes and explore the trails on foot. There's a chance you witness beautiful frozen waterfalls and snow-covered forests. This also provides a unique opportunity to observe wildlife — look out for red deer, mountain hares, and the elusive ptarmigan.
Find Places To Stay In Edinburgh, Scotland
Find Places To Stay In Glasgow, Scotland
The Giant's Causeway, Northern Ireland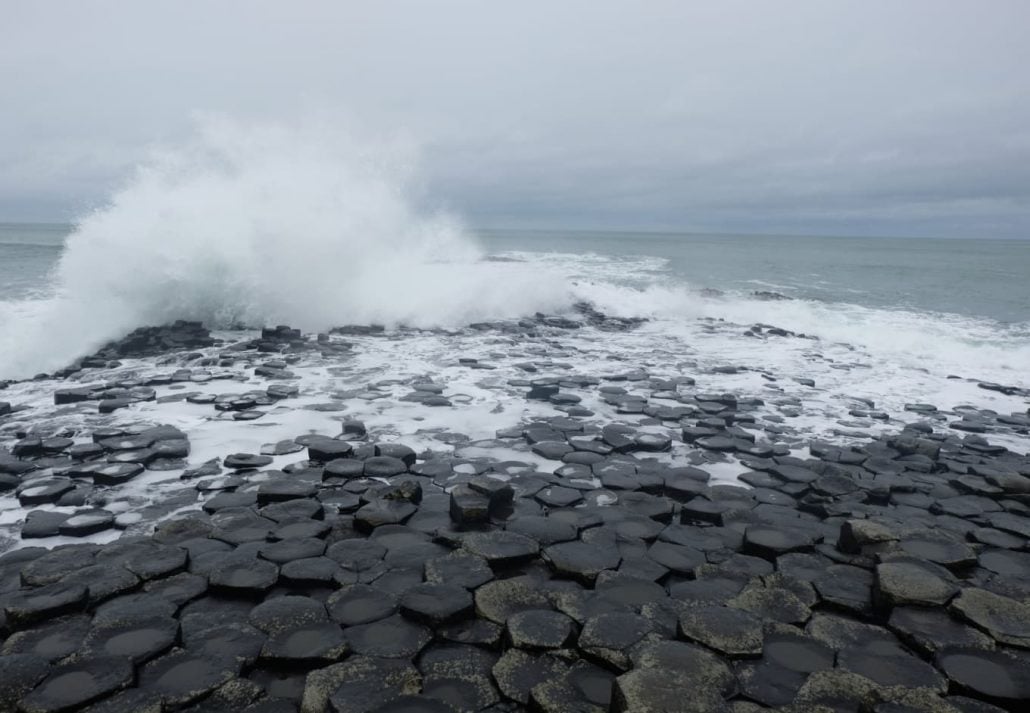 The Giant's Causeway is a UNESCO World Heritage Site located on the coast of County Antrim in Northern Ireland. It features distinctive hexagonal basalt columns formed by ancient volcanic activity.
The exceptional beauty of the site combined with the serene Scottish winter ambiance make this an unforgettable experience. Take a guided tour or pick up an audio guide with information available in 11 languages. Learn all about the geology and folklore of the Causeway!
Address: Bushmills BT57 8SU, United Kingdom
Dartmoor National Park, England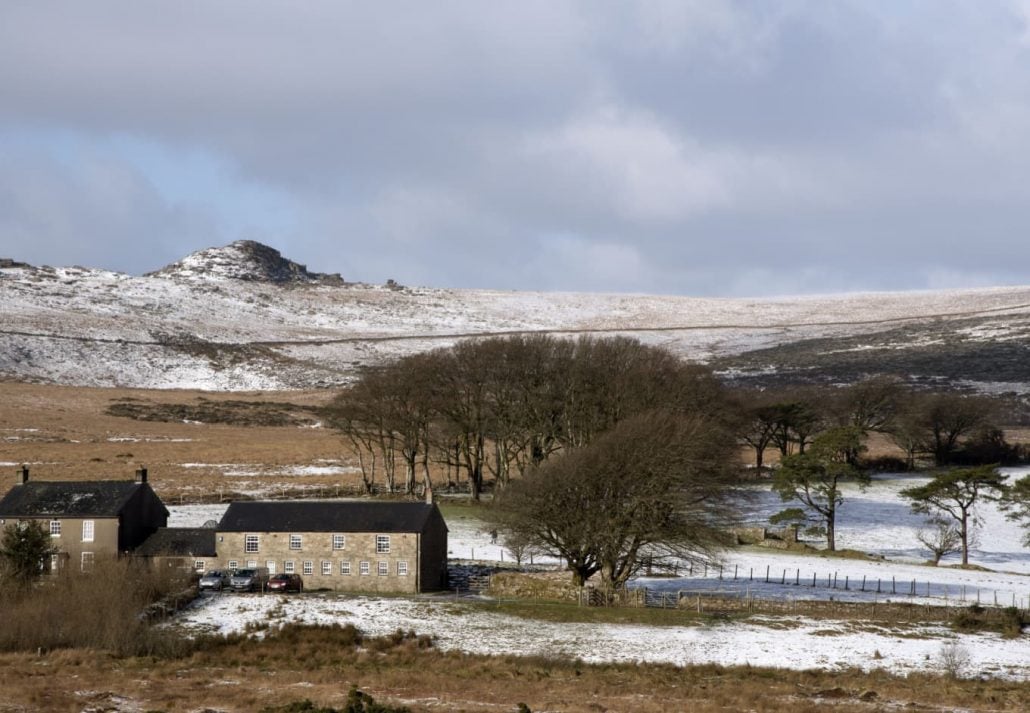 Between November and February, Dartmoor National Park turns into a magical winter wonderland — a fantastic time for walks and hikes. Enjoy the crisp air and head to Haytor and Hound Tor for incredible panoramic views of the moors and surrounding countryside.
After a day of outdoor exploration, warm up by the fireplace in one of the traditional country pubs, and relish hot chocolate and a hearty meal made with locally sourced ingredients.
Looking for more magical winter experiences in England? Read our guide to Hogwarts In The Snow!
Edinburgh Christmas Market, Scotland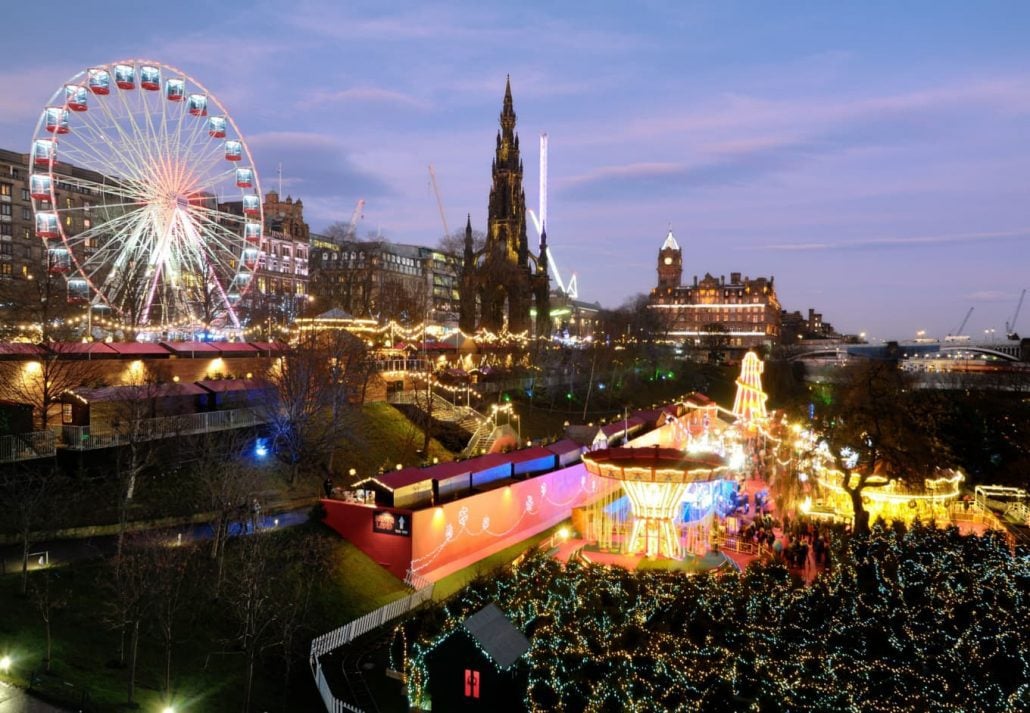 Not only is Edinburgh one of Europe's most beautiful and historic cities, but it's also home to the best festive market in Europe — Edinburgh Christmas Market.
The Edinburgh Christmas Market transforms the city center into a special winter place with vibrant city lights. Set against the backdrop of historic architecture, it offers a beautiful winter walk through Princes Street Gardens and St. Andrew Square.
Additionally, the market boasts a wide range of stalls selling everything from unique crafts and handmade gifts to delicious festive foods and beverages. Visitors can also explore traditional Scottish crafts and international goods, making it an ideal place for holiday shopping.
The New Forest National Park, England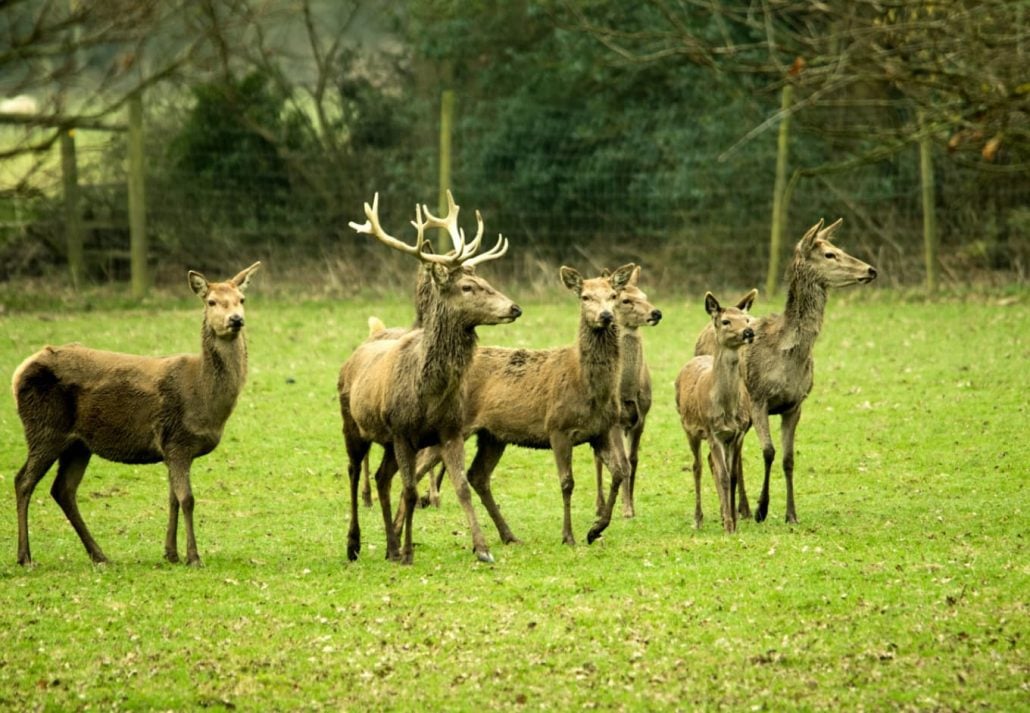 The New Forest's tranquil beauty truly shines in winter. Beaulieu Heath and Ober Heath provide a chance to catch sight of the iconic New Forest ponies and deer set against the scenic backdrop of the winter woodland.
Head to the village of Lyndhurst, known as the park's capital, and its quaint shops, cafes, and the New Forest Centre, where you can learn about the park's history and ecology.
To truly experience everything this region has to offer, we recommend you book a stay for a night or two. On CuddlyNest, you have the power to refine your accommodation search based on your interests and activities — discover endless personalized options for your perfect stay!
Find Places To Stay In Salisbury, England
Find Places To Stay In Bournemouth, England
Snowdonia National Park, Wales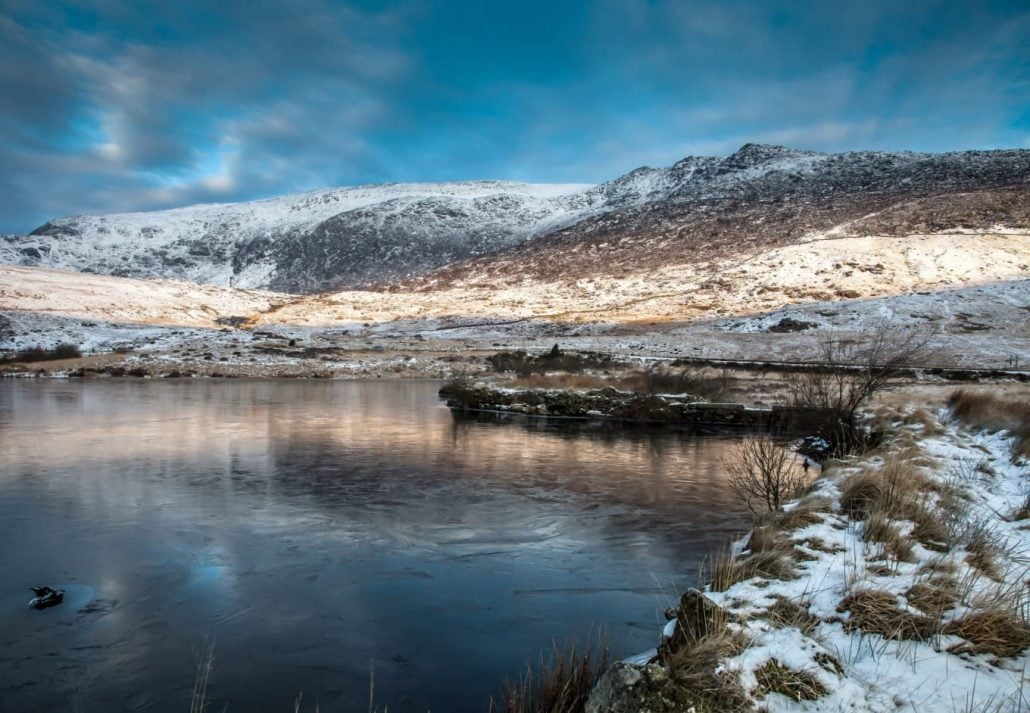 While climbing Snowdon itself might be more challenging due to icy conditions, there are plenty of lower-level trails that offer panoramic views without the extreme cold. You can explore hiking trails around lakes such as Llyn Padarn or Llyn Gwynant.
This season is also great for capturing the park's dramatic landscape including snow-covered peaks and mist-shrouded valleys.
The Lake District, England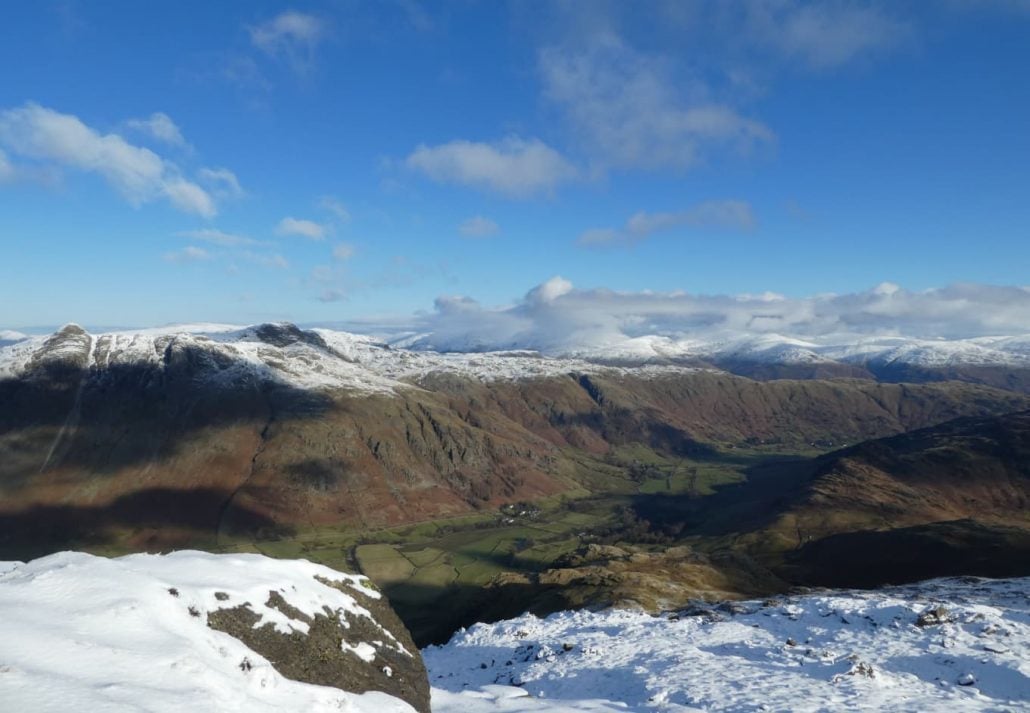 The Lake District is a lovely winter getaway that features many historic houses and gardens. Visit the 19th-century neo-Gothic Wray Castle or places like Beatrix Potter's Hill Top, a charming farmhouse where the famous author lived.
Alternatively, indulge in the British tradition of afternoon tea in one of the many tearooms scattered throughout the area.
FAQ
Where should I go in December in the UK?
York, England;

Cairngorms National Park, Scotland;

The Giant's Causeway, Northern Ireland;

Dartmoor National Park, England;

Edinburgh Christmas Market, Scotland;

The New Forest National Park, England;

Snowdonia National Park, Wales;

The Lake District, England.
How can I enjoy winter in the UK?
Explore Christmas markets, cozy up by the fire in pubs, embrace nature, visit historic sites, observe wildlife in winter habitat, and chase the Northern Lights.
Where can I see Northern Lights in the UK in winter?
If you find yourself in the right place in the far north of Scotland at the right time, on a clear winter night, you might be treated to a truly stunning natural light show.
CuddlyNest provides all accommodations to all travelers at the best price. Find unlimited travel inspiration on our blogs and social media channels Facebook, Instagram, and Pinterest.
You May Also Like:
A Guide To Visiting The Tower Of London
9 Amazing Free Things to Do in London, England
How To Get To Stonehenge From London: 4 Easy Ways
Train From London To Paris: Everything You Need To Know
11 Fun Facts About The London Eye
The Best Hotels In Brighton, UK
A Guide To Visiting The Royal Pavilion In Brighton
The Most Amazing Museums In Liverpool, England
Liverpool Beatles Tours: All You Need To Know
Liverpool Cathedrals: The Complete Guide
The 8 Best Things To Do In Liverpool, England
How To Travel From London to Edinburgh, Scotland: 4 Easy Ways
Best Destinations for Family-Friendly Holidays in the UK


[ad_2]

Source link