[ad_1]

If you're ready to dive into the ultimate beachside adventure, Clearwater Beach is the perfect choice. From beautiful parks, thrilling rides, and thriving marine life, the Clearwater Beach area has a range of attractions for you to explore. Let's uncover the 8 best things to do here!
Find Places To Stay In Clearwater
Things To Do In Clearwater Beach Area: 8 Best Places To Visit
Caladesi Island State Park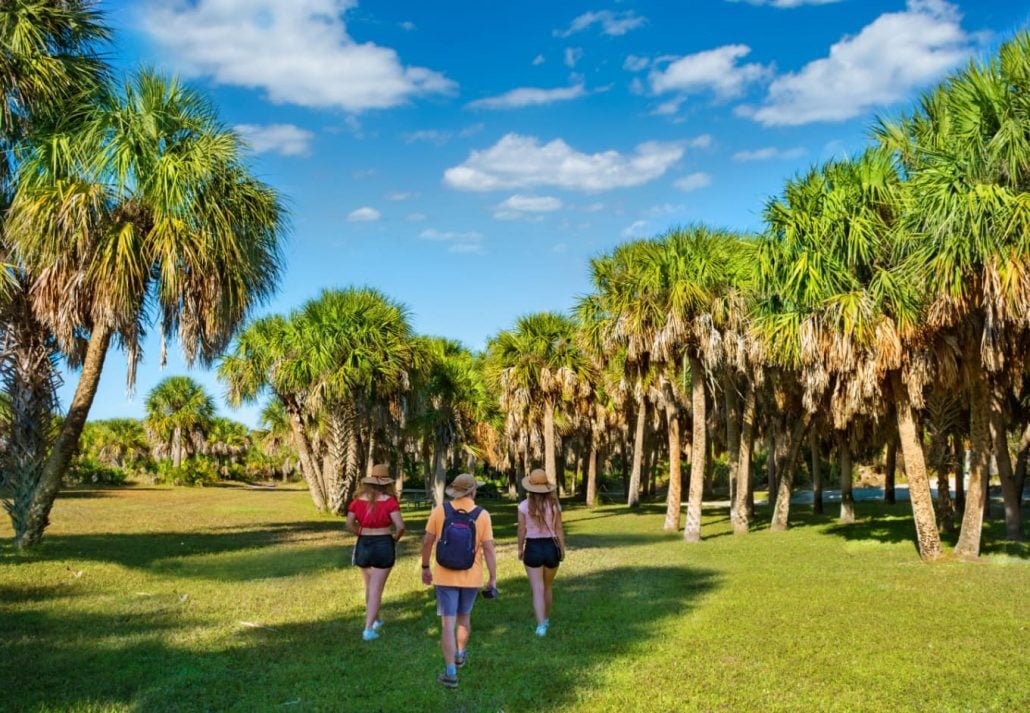 Located off the coast of Dunedin, Caladesi Island State Park is renowned for its stunning beaches with soft white sand and clear turquoise waters. Moreover, its mangrove-lined waterways are perfect for kayaking and canoeing. After exploring the area, there's no better way to relax than to enjoy a picnic in peaceful surroundings.
Address: 1 Causeway Blvd, Dunedin, FL 34698, United States
Recommended Read The 20 Most Beautiful Clear Water Beaches in Florida
Clearwater Marine Aquarium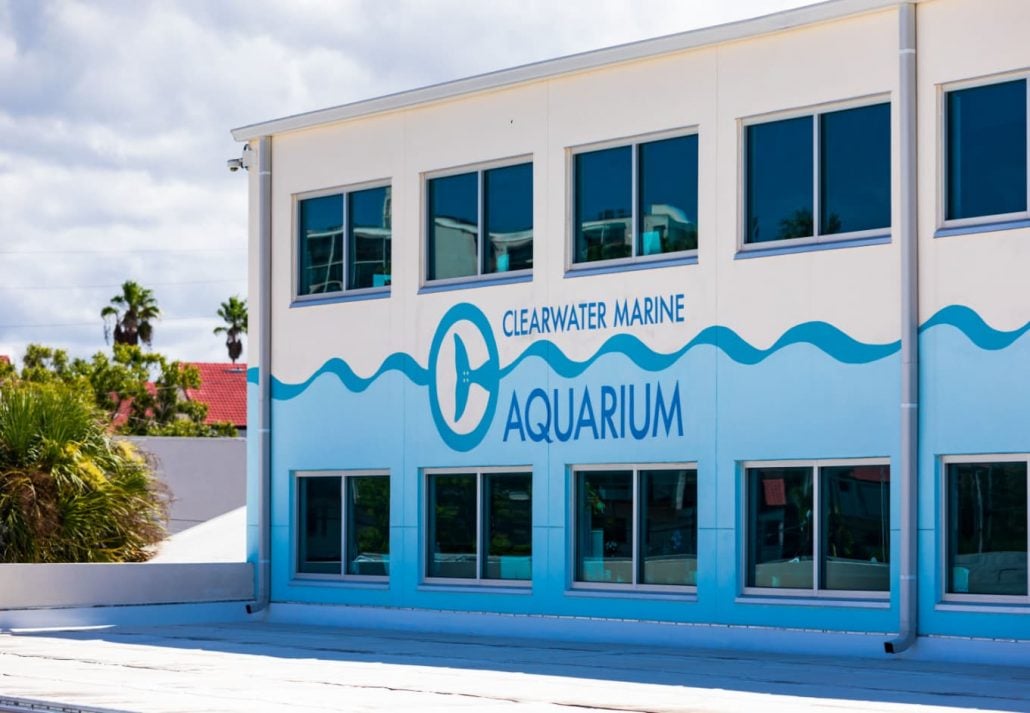 Clearwater Marine Aquarium is known for its dedication to the rescue, rehabilitation, and release of marine animals, particularly dolphins and sea turtles. The wonderful aquarium offers animal encounters, dolphin shows and presentations, a sea turtle rehabilitation zone, an opportunity to touch and feed stingrays, and an otter oasis. An ideal activity for families!
Address: 249 Windward Passage, Clearwater, FL 33767, United States
Moccasin Lake Nature Park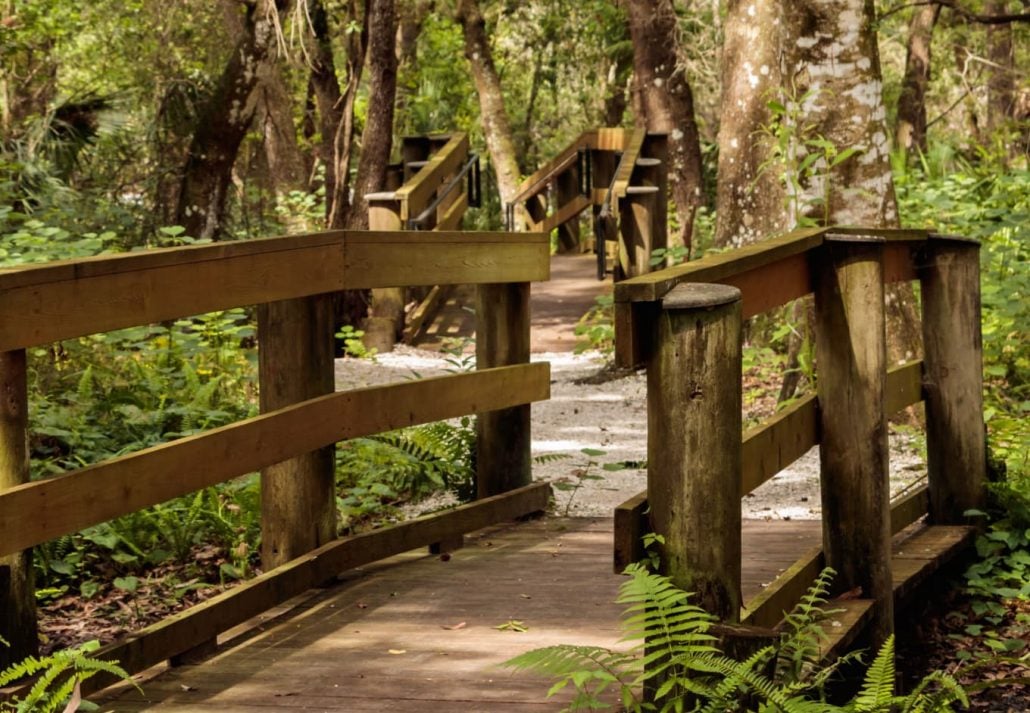 Nature Preserve and environmental education center, Moccasin Lake Nature Park gives visitors a chance to connect with nature and learn about the local wildlife and ecosystem.
Explore nature trails perfect for hiking, birdwatching, and wildlife spotting, take a stroll through the native plant garden to learn about Florida's indigenous plants, climb the observation tower for a panoramic view of the park, and take some breathtaking photos!
Address: 2750 Park Trail Ln, Clearwater, FL 33759, United States
Sand Key Park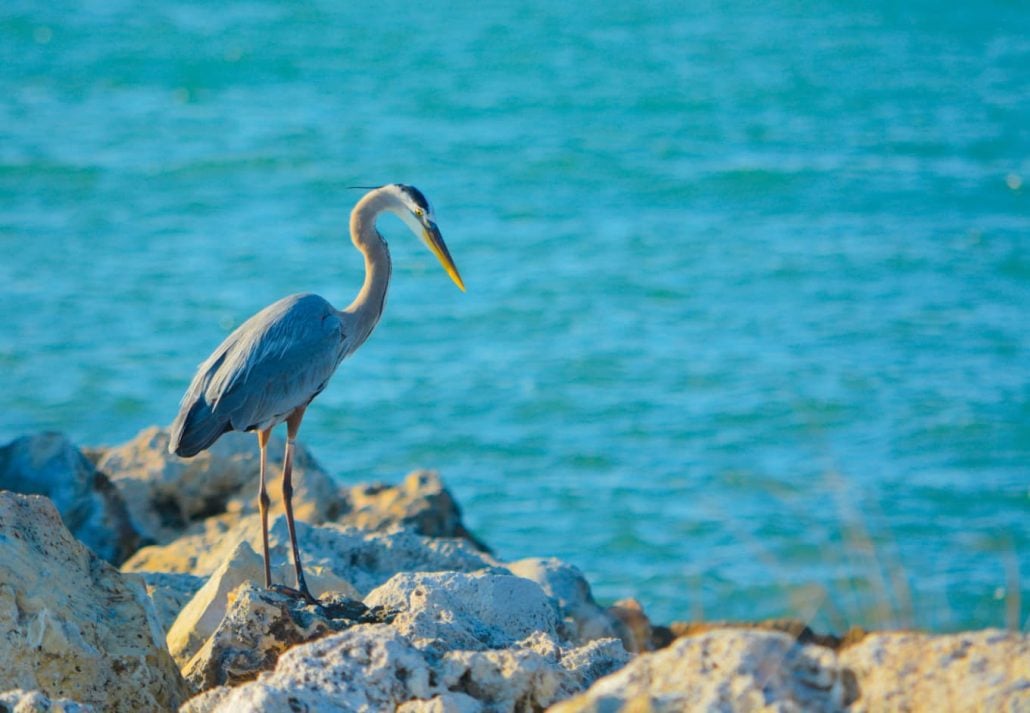 Sand Key Park is a beautiful beachfront park famous for its expansive white sand beach, excellent shelling opportunities, and stunning sunsets. The park has ample parking, a mat for wheelchairs to get through the sand, showers, and a food truck.
As with any beach destination, please respect the local rules and regulations, clean up after yourself, and respect the environment to preserve it for everyone to enjoy.
Address: 1060 Gulf Blvd, Clearwater, FL 33767, United States
Recommended Read The 23 Best Beaches in Florida
Clearwater Ferry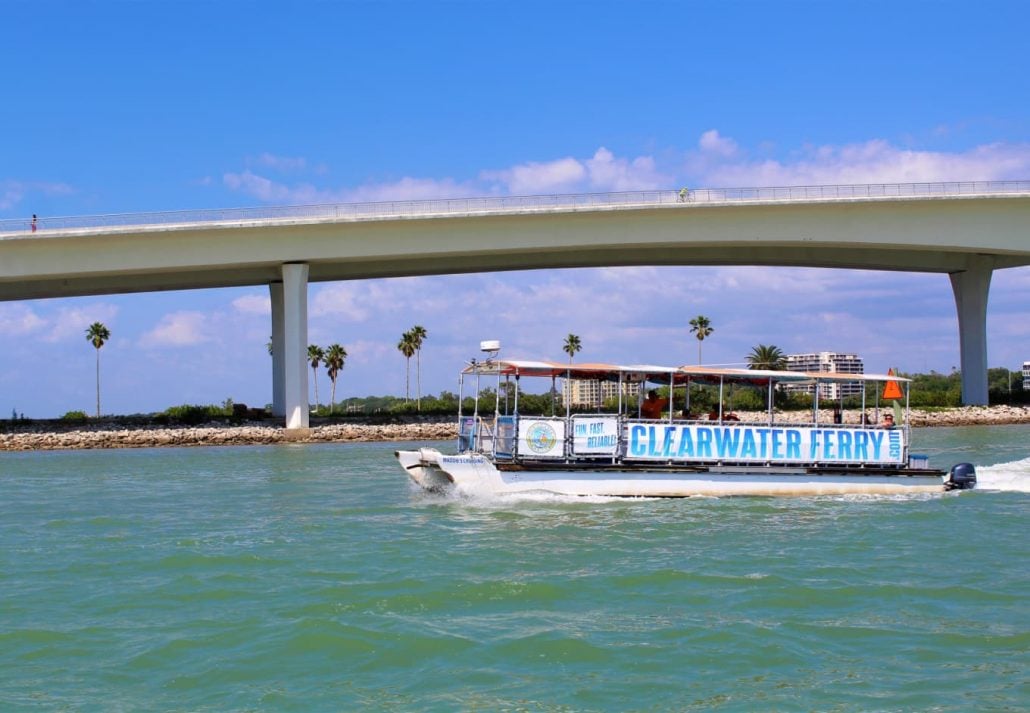 This ferry service takes you from Downtown Clearwater to Clearwater Beach, the famous Aquarium, and Dunedin. Enjoy a scenic ride across Clearwater Harbor and conveniently discover the Clearwater area!
Reservations are required for all routes — click here to buy your tickets. Keep in mind that reservations may be made up to 7 days in advance.
Address: 14 Drew St, Clearwater, FL 33756, United States
Honeymoon Island State Park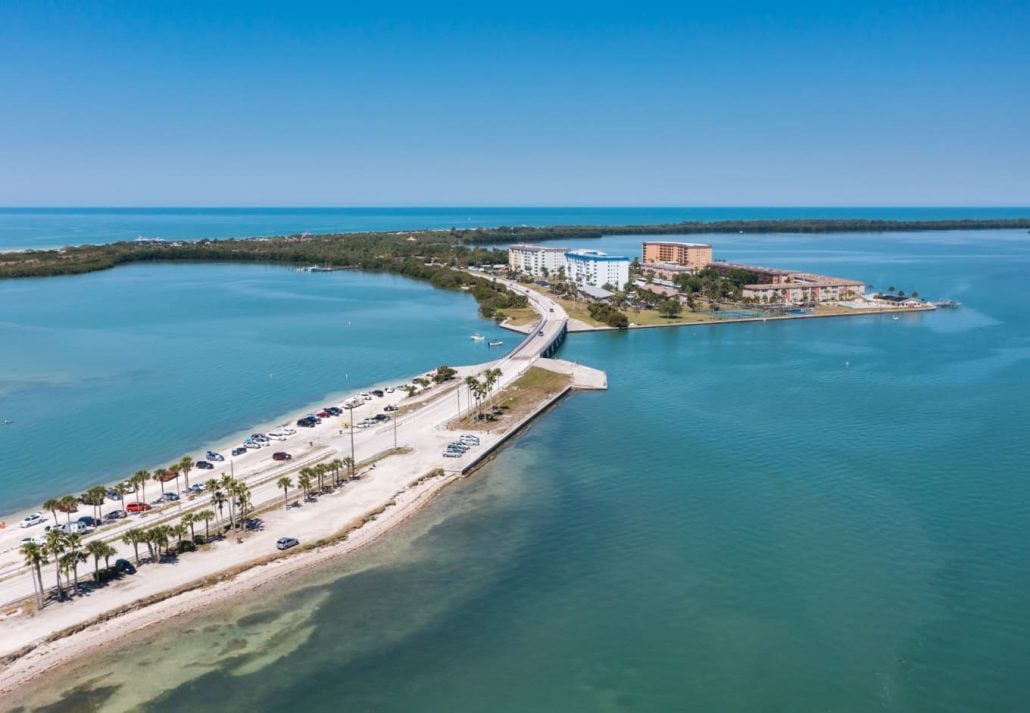 This gorgeous barrier island park located near Dunedin boasts pristine sandy beaches, wooded hiking trails, a designated dog-friendly beach area, and a playground. Without a doubt, Honeymoon Island State Park is a great destination for outdoor enthusiasts and nature lovers.
Address: 1 Causeway Blvd, Dunedin, FL 34698, United States
Ream Wilson Clearwater Trail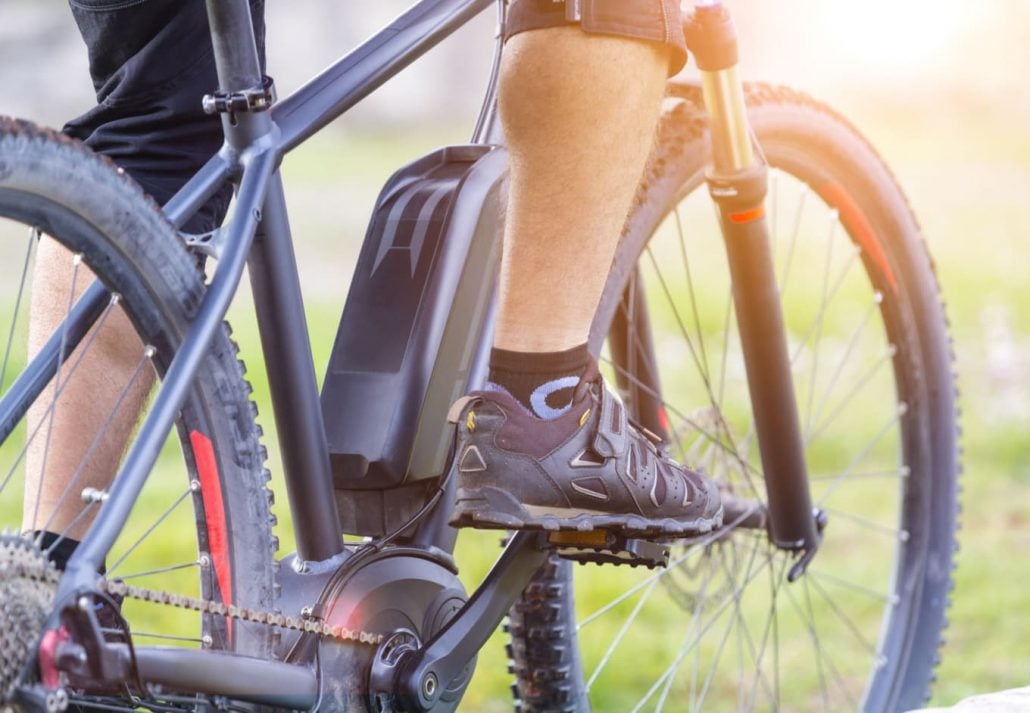 Also known as Clearwater East-West Trail, this off-road trail connects the Gulf of Mexico at Clearwater Beach to Tampa Bay at Safety Harbor. The smooth trail offers a scenic ride and features picnic tables and benches.
Recommended Read The 13 Best Beach Resorts in Florida
Busch Gardens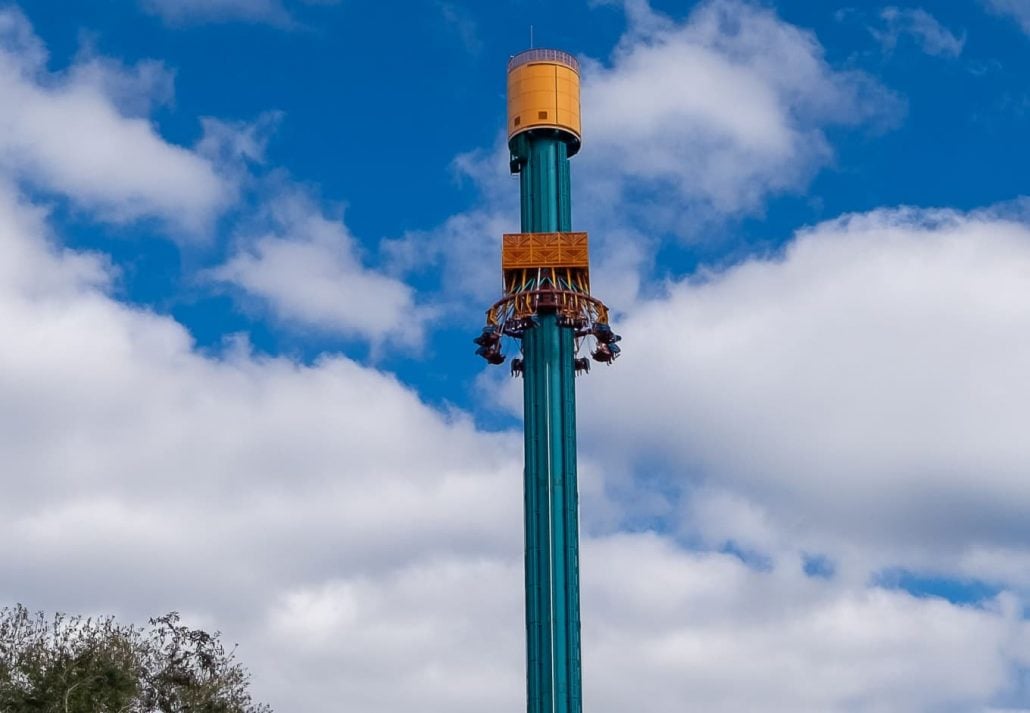 The famous Busch Gardens amusement park is about a 40-minute drive from Clearwater. The park includes thrilling roller coasters, refreshing water rides, a cable car that offers sweeping panoramic views, and a train journey that takes you through the Serengeti Plain® at Busch Gardens.
To make the most of all the exciting attractions this park has in store, we recommend considering a nearby accommodation for a delightful night or two.
If you're looking for the perfect place to stay near this theme park, we've got you covered with our guide to the best hotels near Busch Gardens. Immerse yourself in comfort and convenience as you explore the wonders of the incredible Busch Gardens in Tampa.
Address: 10165 N McKinley Drive, Tampa, FL 33612, United States
FAQ
What is Clearwater known for?
Located in Florida's Tampa Bay, Clearwater is best known for its Clearwater Beach, one of the most famous and highly rated beaches in the United States. Clearwater is also renowned for its thriving marine life, sunny weather, a range of recreational options, and a lively and welcoming atmosphere.
Does Clearwater Beach Florida have a boardwalk?
Yes, it's known as Pier 60. It has daily sunset celebrations, local vendors, and live entertainment.
Which is better Tampa or Clearwater?
It depends on your preferences! If you're looking for a beach-focused vacation then Clearwater would be a better choice. On the other hand, if you prefer a variety of cultural and entertainment options, Tampa is an ideal location.
Is Clearwater Beach part of the City of Clearwater?
Yes.
Where is Clearwater Bay in Florida?
It's located in Clearwater, Florida, along the Gulf of Mexico.
What else to visit in the Clearwater Beach area?
The area around Clearwater Beach offers a plethora of attractions and destinations to explore. Here are some other places worth visiting:
CuddlyNest provides all accommodations to all travelers at the best price. Find unlimited travel inspiration on our blogs and social media channels Facebook, Instagram, and Pinterest.
You May Also Like:
The Best Things To Do In Downtown Tampa, FL
The Most Beautiful Tampa Parks
5 Great Things To Do In Ybor City, Tampa, FL
The Best Hotels Near Tampa Airport
A Guide To The Best Shopping In Tampa, Florida
The Best Hotels In Tampa, Florida
The 6 Best Restaurants In Orlando
12 Amazing Day Trips From Orlando, Florida
The 10 Best Beaches Near Orlando, Florida
15 Unbeatable Florida Family Vacations with Kids
The 4 Best Family-Friendly Vacation Spots in Orlando
The 15 Best Long Weekend Getaways In The US
The Ultimate North America Travel Guide


[ad_2]

Source link