[ad_1]

With skyscrapers touching the sky and vibrant energy that pulses through its veins, New York City might not be the first place that comes to mind when dreaming of pristine beaches and glistening waves.
Don't be fooled by its urban charm, because hidden within the concrete jungle lies a collection of some of the most captivating beaches you'll ever set foot on.
So, pack your sunscreen, grab your beach towel, and embark on a sun-soaked journey. Let's have a look at the best beaches in New York that you need to visit this summer!
Find Places To Stay In New York
The 8 Best Beaches In New York City
Brighton Beach, Brooklyn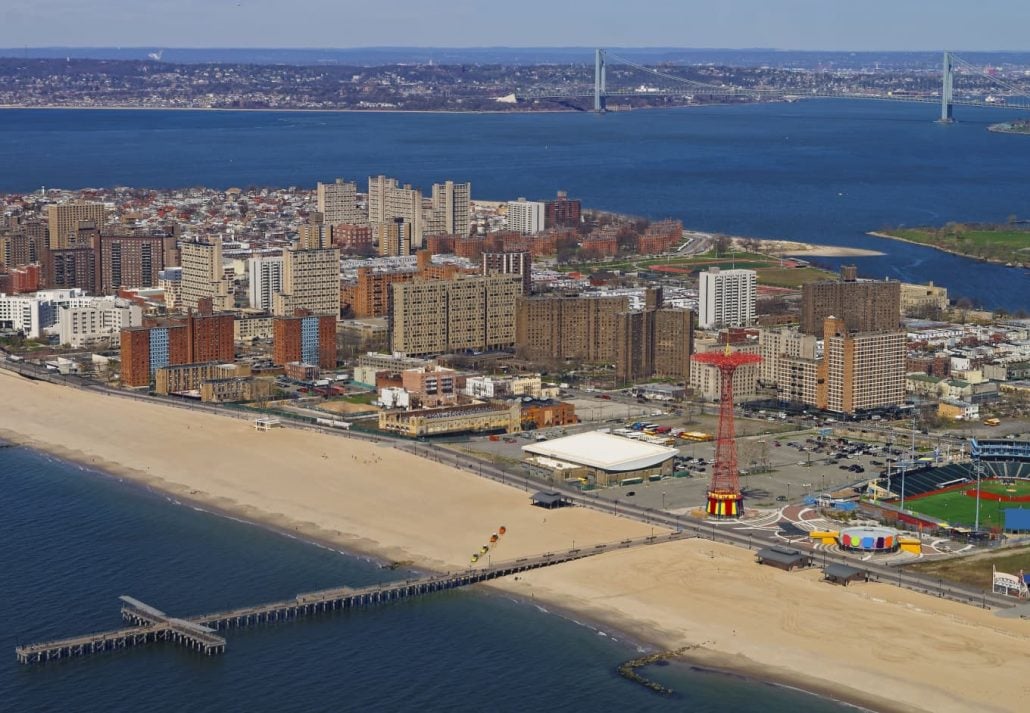 Brighton Beach is a lovely beach located in Brooklyn, within the greater Coney Island area. It's also known as "Little Odesa" and has been home to a community of Russian and Ukrainian immigrants since the 1900s. Walk along the vibrant Brighton Beach Avenue, relish freshly made baked goods, find unique items and souvenirs, and relax at the beach.
Recommended Read: New York In 2 Days: Everything You Need To See
South Beach, Staten Island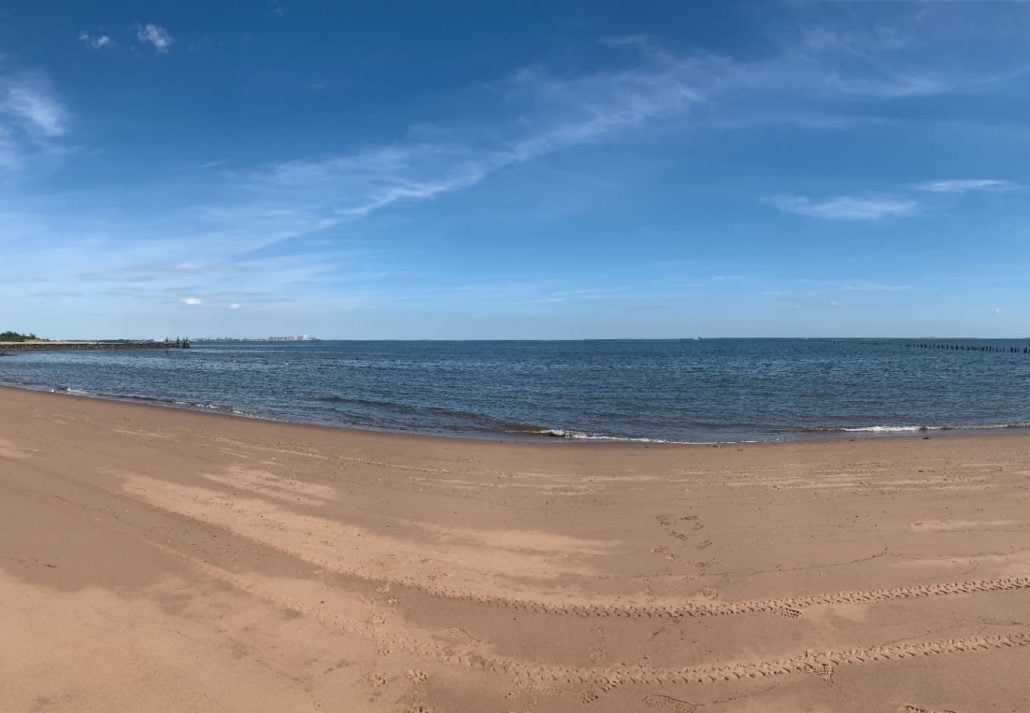 On the East Shore of Staten Island, South Beach offers many activities. There are free concerts and events in the summer, the boardwalk is great for strolling, and people-watching, and the area boasts a popular food truck scene.
Rockaway Beach, Queens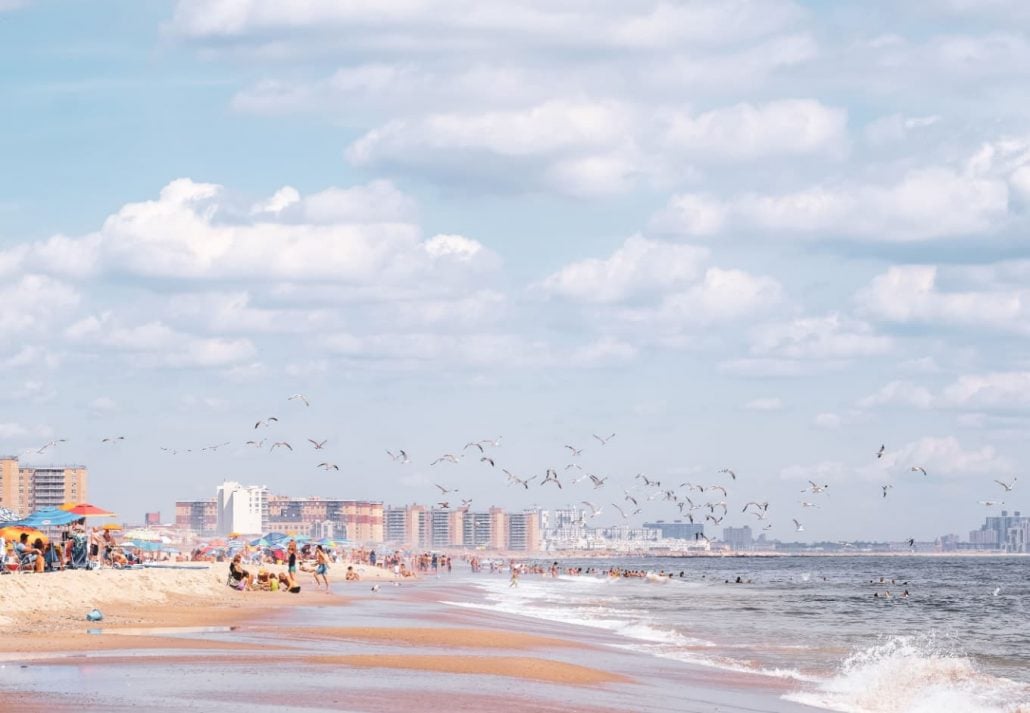 Another famous beach is the gorgeous Rockaway Beach in Queens. It's a popular surf spot with surf schools and rental shops available. The beach is surrounded by independent boutiques, outdoor bars where you can enjoy a glass of refreshing drink and the salty ocean breeze, and a variety of fantastic restaurants.
Coney Island Beach, Brooklyn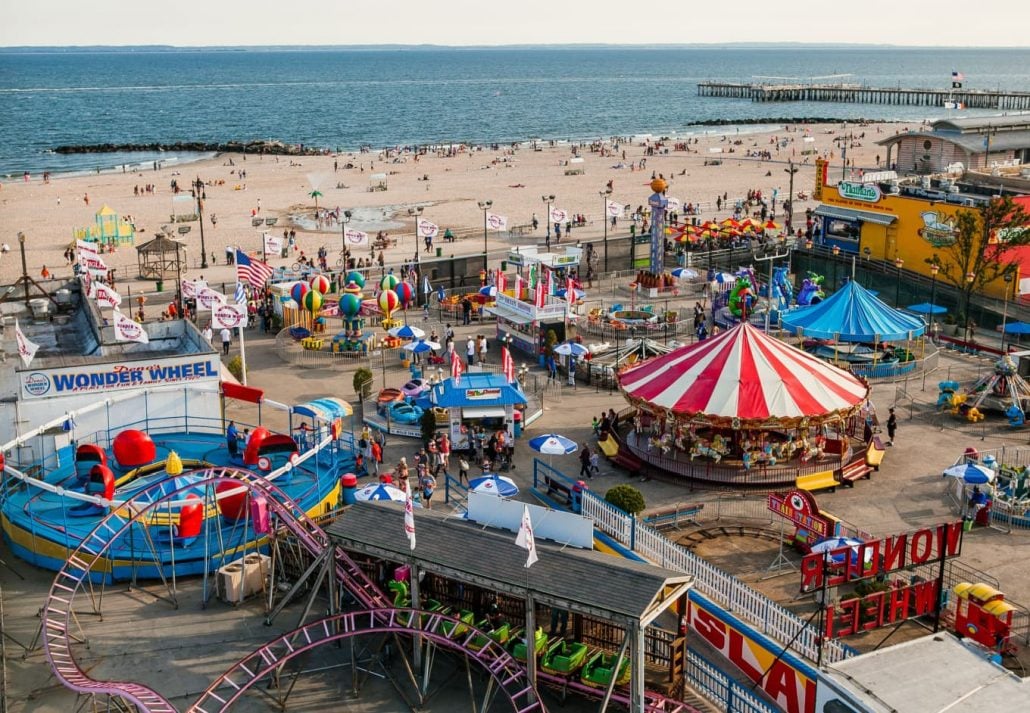 Coney Island is an ideal summer destination with nearly 3 miles of beautiful sandy beaches. It's perfect for swimming, sunbathing, beach volleyball, and handball. Moreover, there's an amusement park with a variety of rides and attractions. This place also has a diverse food scene — you have to try mouthwatering funnel cakes, hot dogs, and pizza.
Recommended Read: The Ultimate Guide To Hudson Valley, New York
Jacob Riis Park Beach, Queens
Jacob Riis Park Beach is home to an 18-hole pitch-and-putt golf course, an outdoor market, and a restored art deco bathhouse. Nearby attractions include Fort Tilden and the Marine Parkway-Gil Hodges Memorial Bridge. It's great for those just wanting to unwind or learn more about the history of this area.
Midland Beach, Staten Island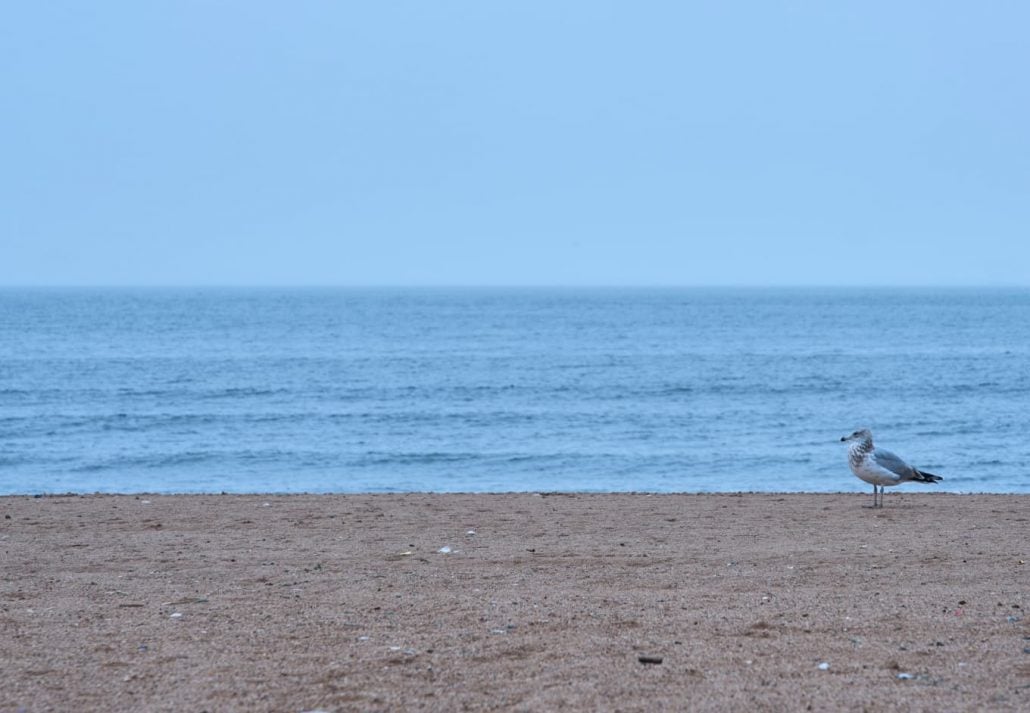 Midland Beach is located on the wonderful Staten Island and is bordered by the South Beach neighborhood to the north. Furthermore, it's part of the Lower New York Bay. Beach amenities include the Sea Turtle Fountain (a big fountain with sprinklers), handball and shuffleboard courts, and seasonal snack bars.
Fort Tilden Beach, Queens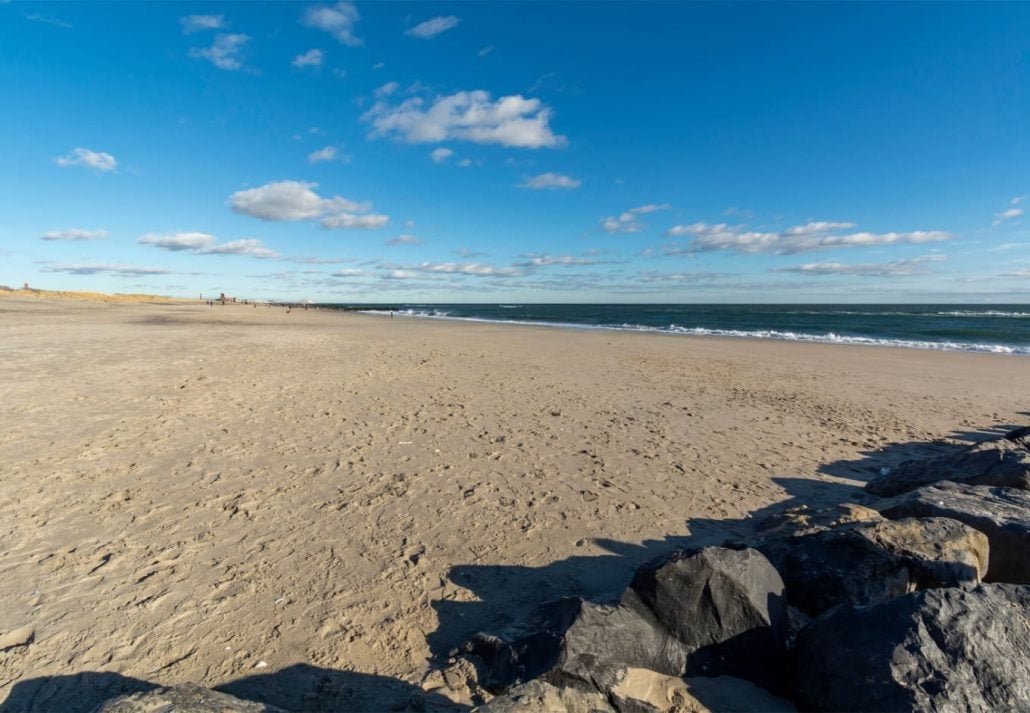 This sandy beach is a former military site with remnants of gun batteries and hidden bunkers. If you're a history buff wanting to explore Fort Tilden's history or you'd simply like to spend time on a quieter beach, this place in Queens is perfect for you.
Recommended Read: 10 Amazing Free Things To Do In NYC
Manhattan Beach, Brooklyn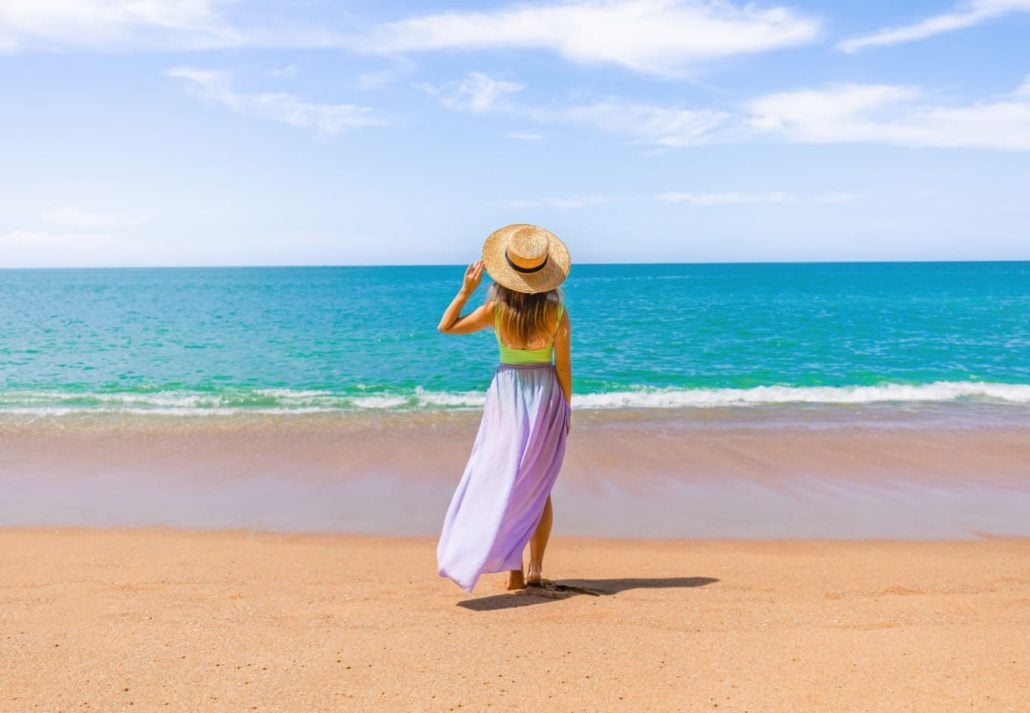 On Brooklyn's southern tip, Manhattan Beach offers an off-leash dog area, tennis courts, BBQ areas, and playgrounds. It's bounded by Sheepshead Bay on the north, Brighton Beach on the west, and the Atlantic Ocean to the south and east. The family-friendly beach also has showers and bathrooms.
FAQ
Does New York City have beaches?
Yes, New York City has beaches. Here are some of the best beaches in New York:
What is the closest beach to New York City?
The closest beach to New York City depends on where you are located in the city. Some of the closest beaches to New York City are:
Coney Island Beach, Brooklyn;

Manhattan Beach, Brooklyn;

Orchard Beach, The Bronx;

Rockaway Beach, Queens.
What is the cleanest beach in New York State?
The cleanest beach in New York is Long Beach known as "the city by the sea".
Are there swimmable beaches in New York?
Yes, New York has swimmable beaches all over the state.
CuddlyNest provides all accommodations to all travelers at the best price. Find unlimited travel inspiration on our blog and social media channels Facebook, Instagram, and Pinterest.
You May Also Like:
8 Best Things To Do In New York City
5 Best New York City Hotels
The Best Hotels In Manhattan, NYC
10 Best Weekend Getaways in New York State
Berlin vs New York: How Does It Compare?
Top Places To Have The Best Pizza In New York City
The Best Places To Go Shopping in New York
The Best Time To Visit New York
The 12 Best Places To Go Shopping in New York
The 13 Most Amazing New York Attractions
51 Fun Facts About New York That Will Surprise You
The 9 Most Amazing Hidden Gems in New York


[ad_2]

Source link