[ad_1]

Located in northwestern Montana, Glacier National Park is a paradise for hikers, campers, and nature lovers. It has alpine meadows, thick forests, beautiful waterfalls, over 25 glaciers, and over 700 dazzling lakes.
From the popular Going-To-The-Sun Road, a paved two-lane highway offering magical views to scenic hiking trails, here's everything you need to know about visiting Glacier National Park!
Find The Best Places To Stay In Montana, USA
First-Timer's Guide To Glacier National Park
Where Is Glacier National Park Located?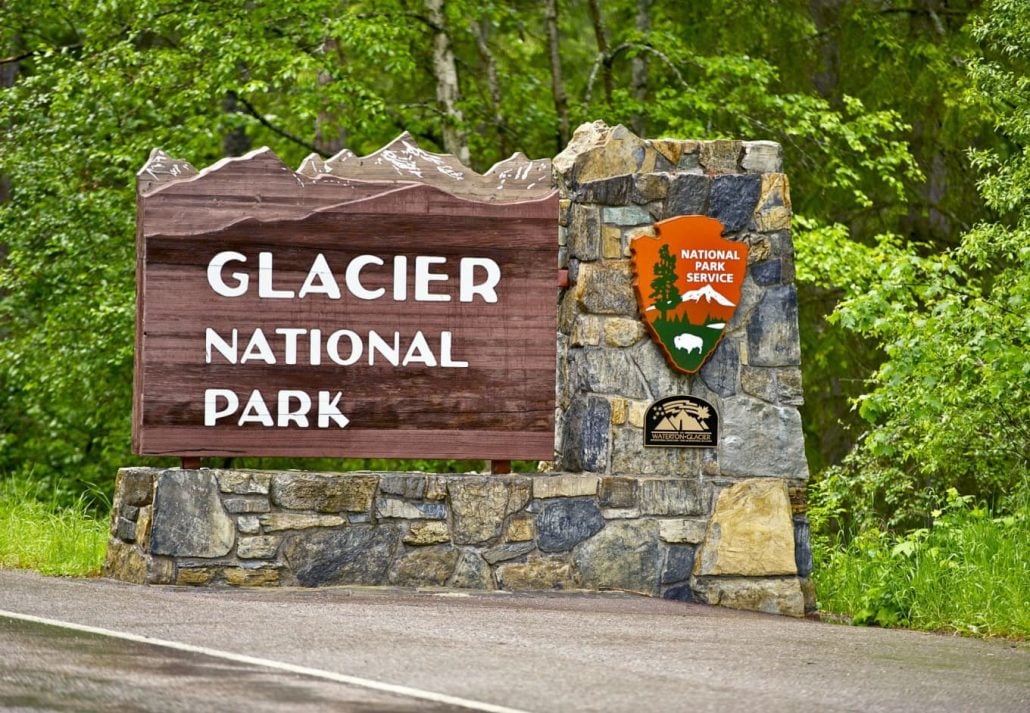 Glacier National Park is located in Montana's Rocky Mountains. The beautiful national park borders Waterton Lakes National Park in Canada. It has parts of two mountain ranges, 131 named lakes, and more than 1,000 different species of plants and hundreds of species of animals.
Recommended Read A Complete Guide To Visiting The Flathead National Forest, USA
The Best Time To Visit Glacier National Park
The best times to visit Glacier National Park are based on different factors:
the best time for good weather and activities: late June through mid-September;

the best time to drive the Going-to-the-Sun Road: July through October, when the road is typically fully open;

the best time to avoid crowds: early-to-mid September after Labor Day, November to March in the winter;

the best time for the best wildlife sightings: late summer or early fall.
What To Know Before You Go
Cash is not accepted in the park! Use your debit or credit card instead. Moreover, Glacier National Park charges an entrance fee: Glacier Annual Pass (12 months) $70, Private Vehicle Pass (7 Days) $35* / $25**, Motorcycle Pass (7 Days) $30* / $20**, Pedestrian / Cyclist Pass $20* / $15**. Rates increase by $5 to $10 from May through October. It's best to purchase your passes online.
The National Park Service waives admission fees on select holidays and national park celebrations: Martin Luther King, Jr Day, First Day of National Park Week, Anniversary of the Great American Outdoors Act, National Public Lands Day, and Veterans Day.
In 2023, a vehicle reservation is required for four areas of the park: Going-to-the-Sun Road, the North Fork, Two Medicine, and Many Glacier. Each location requires a separate reservation!
Recommended Read The 13 Most Romantic Towns In The USA
What To See In Glacier National Park
If you're an adventurous individual, Glacier National Park is perfect for you. Here are the 7 best things to do and see in Glacier National Park:
1. Drive the famous Going-to-the-Sun Road and visit Logan Pass — the highest elevation that is reachable by car
2. Take a boat ride across Lake McDonald, paddle a kayak on Swiftcurrent Lake, or go whitewater rafting
3. Take on at least one hike — The Swiftcurrent Lake Nature Trail (a short and easy trail), Grinnell Glacier Hiking Trail (challenging), Iceberg Lake Hiking Trail (moderate)
4. Take a boat tour of Swiftcurrent Lake, Lake Josephine, and Many Glacier's two largest lakes
5. Take Instagram-worthy photos of the towering mountains, pristine lakes, and abundant wildlife
6. Camp under the stars at one of the 13 gorgeous campgrounds
7. Take a guided horseback ride and soak in the spectacular views
Recommended Read The 10 Most Amazing Lake Vacations in the U.S.
FAQ
Where to stay inside Glacier National Park?
The best Glacier National Park lodges:
Many Glacier Hotel (located along the shores of Swiftcurrent Lake);

Glacier Park Lodge (at the eastern gateway of Glacier National Park);

Prince of Wales Hotel (built by the Great Northern Railway in 1927);

Lake McDonald Lodge (on the western side of Glacier National Park);

Rising Sun Motor Inn (located just off the Going-to-the-Sun Road);

Grouse Mountain Lodge (sits right along the border of the Whitefish Golf Course);

East Glacier Glacier Park Lodge (a historic lodge in Whitefish).
What are the most visited national parks in the United States?
The 10 most visited national parks in the United States are:
Great Smoky Mountains National Park, Tennessee–North Carolina;

Grand Canyon National Park, Arizona;

Zion National Park, Utah;

Rocky Mountain National Park, Colorado;

Yellowstone National Park, Wyoming-Montana-Idaho;

Acadia National Park, Maine;

Grand Teton National Park, Wyoming;

Yosemite National Park, California;

Indiana Dunes National Park, Indiana;

Glacier National Park, Montana.
Browse. Book. Stay.
CuddlyNest provides all accommodations to all travelers at the best price. Find unlimited travel inspiration on our blog and social media channels.
You Might Also Like:
The Ultimate Guide To Visiting the Joshua Tree National Park, California
A Guide To The 9 Most Beautiful National Parks in California
The Ultimate Guide For Visiting The Sequoia National Park, California
The Ultimate Guide To Yosemite National Park
The 15 Best National Parks In The World
The 6 Best Waterfall Hikes in Rocky Mountain National Park, Colorado
These North American Mountains Blow Colorado Away
Top 10 Things to Do in Steamboat Springs, Colorado
11 Best Bars In Colorado Springs Near You
6 Best Coffee Shops In Colorado Springs, Denver
Ski Resorts Colorado: Best Resorts to Ski in Colorado


[ad_2]

Source link