[ad_1]

Riyadh is the largest city on the Arabian Peninsula famous for its rich history, vibrant culture, and contemporary architecture. Moreover, the city boasts wonderful parks like King Abdullah Park, interesting museums such as Saudi National Museum, and tall skyscrapers offering unforgettable views.
Don't miss out on the opportunity to discover this captivating city. Have a look at our list of the 7 best tourist attractions to visit in Riyadh!
7 Best Tourist Places In Riyadh, Saudi Arabia
Historical Diriyah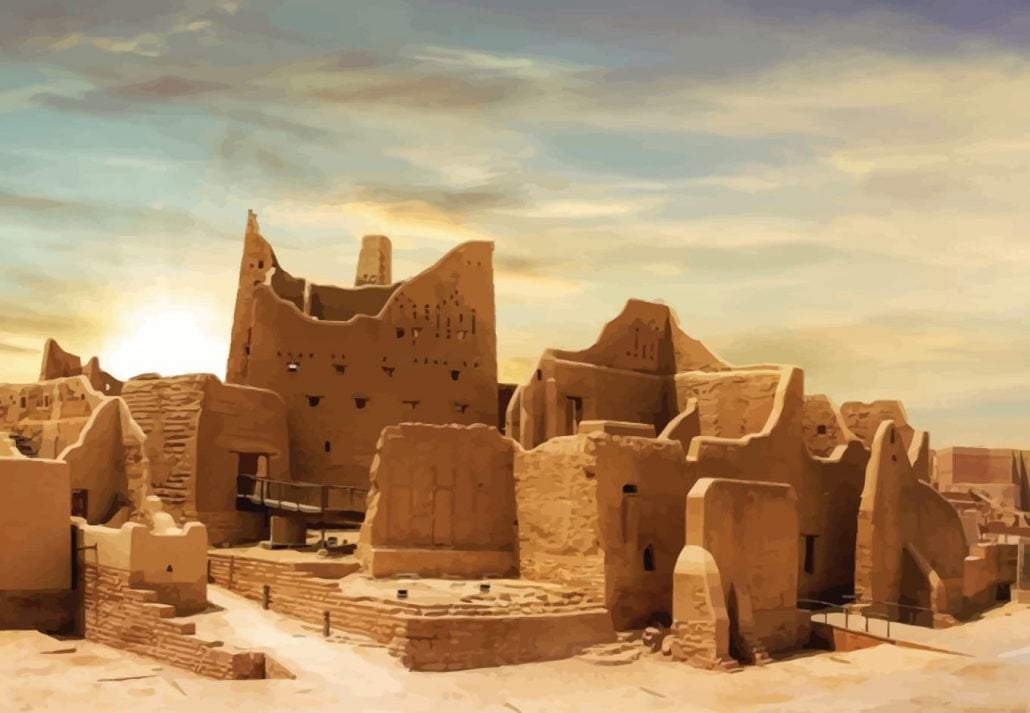 Old Diriyah, a UNESCO World Heritage Site located near Riyadh, is a historic district that offers tourists a chance to explore Saudi Arabia's rich cultural heritage and discover its secrets.
The city was once the home of the Saudi Royal family and laid the foundations for what would later become a unified Saudi Arabia. Catch glimpses of the ancient mud architecture, navigate the labyrinthine paths, and explore the stories and traditions of the Diriyah people.
Address (Historical Diriyah Fort): PHMG+C84, Al Traif, Diriyah 13711, Saudi Arabia
Looking for a comfortable stay in Riyadh? Here are The 7 Best Hotels In Riyadh!
Saudi National Museum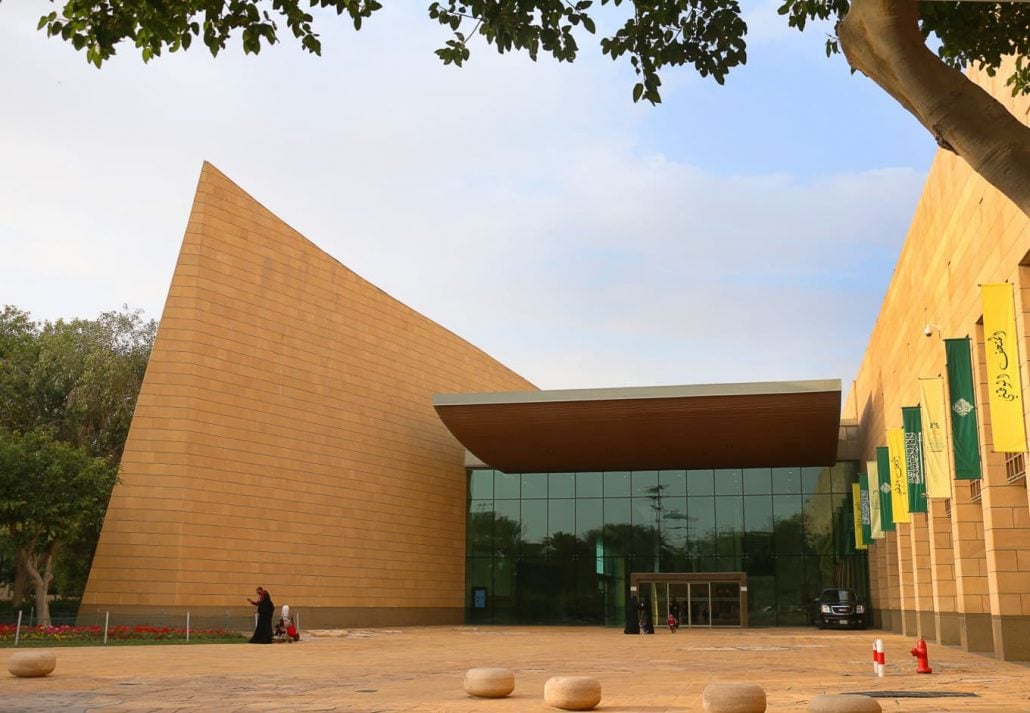 To learn more about Saudi Arabia's history visit Saudi National Museum, also known as King Abdul Aziz Historical Centre.
It features beautiful rock cravings, prehistoric animals (like the mastodon), a recreation of the Tuwaiq Mountain Range, Islamic writings carved into stone slabs, portraits from the Assyrian Palace, 500-year-old manuscripts of the Qur'an, and more.
With 3,700 artifacts including statues, scripts, and unique sculptures, there's always more to discover here — whether you're a first-time or regular visitor.
Address: King Saud Rd، 2722 حي 8745, Riyadh 12631, Saudi Arabia
Riyadh Zoo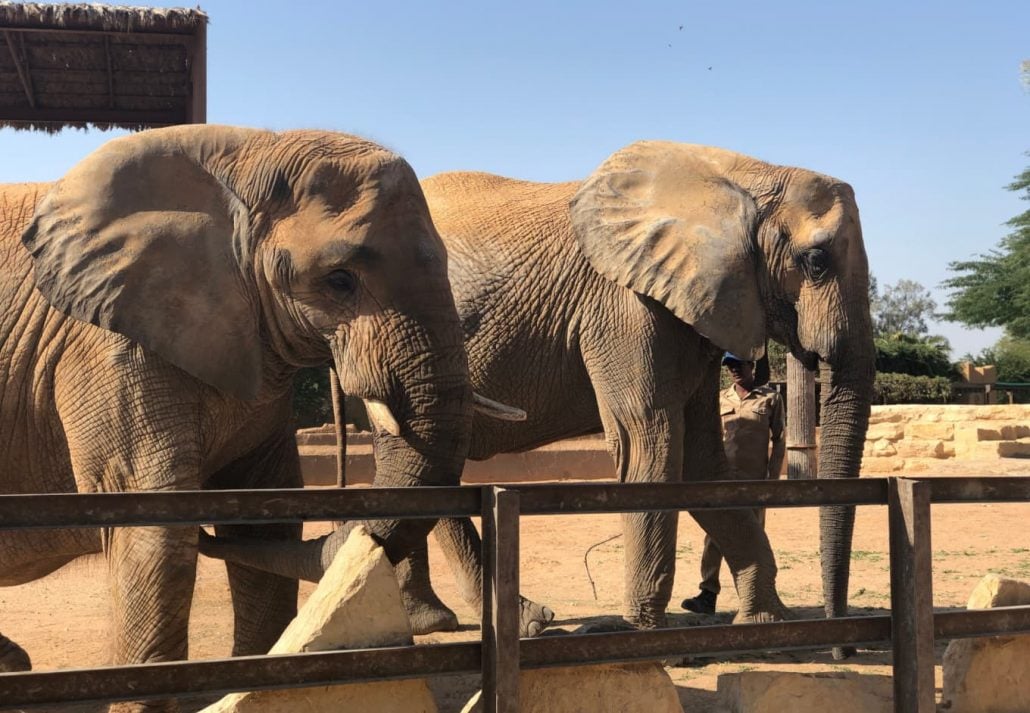 The Zoo in the Saudi capital is a wonderful family-friendly destination, home to a diverse range of animal species. Watch the lively monkeys swing through the trees, admire the beautiful gazelles and the majestic large cats, and encounter more exotic creatures from around the world.
Address: Mosab Ibn Umair St، الإحساء, Riyadh Saudi Arabia
Recommended Read Top 9 Most Exciting Things To Do In Riyadh
King Abdullah Park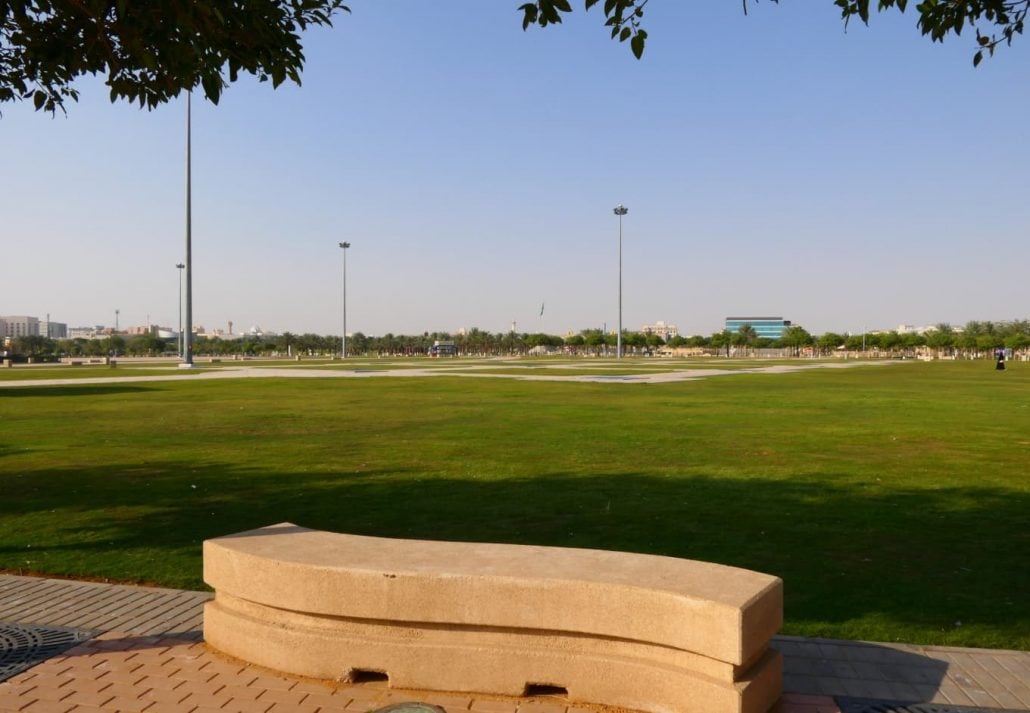 Known as one of the most beautiful parks in Riyadh, King Abdullah Park is a spectacular desert park with elements of old Islamic gardens, gorgeous lakes, and streams. The vibrant park is also home to a variety of bird and fish species.
Some of the highlights include the wide pedestrian walkway, various exhibits and stalls, park restaurants serving mouthwatering food, 110-meter-high illuminated fountain shows, and games for children of all ages.
Address: Al Ameen Abdullah Al Ali Al Naeem St, Al Malaz, Riyadh 12836, Saudi Arabia
Al Faisaliah Tower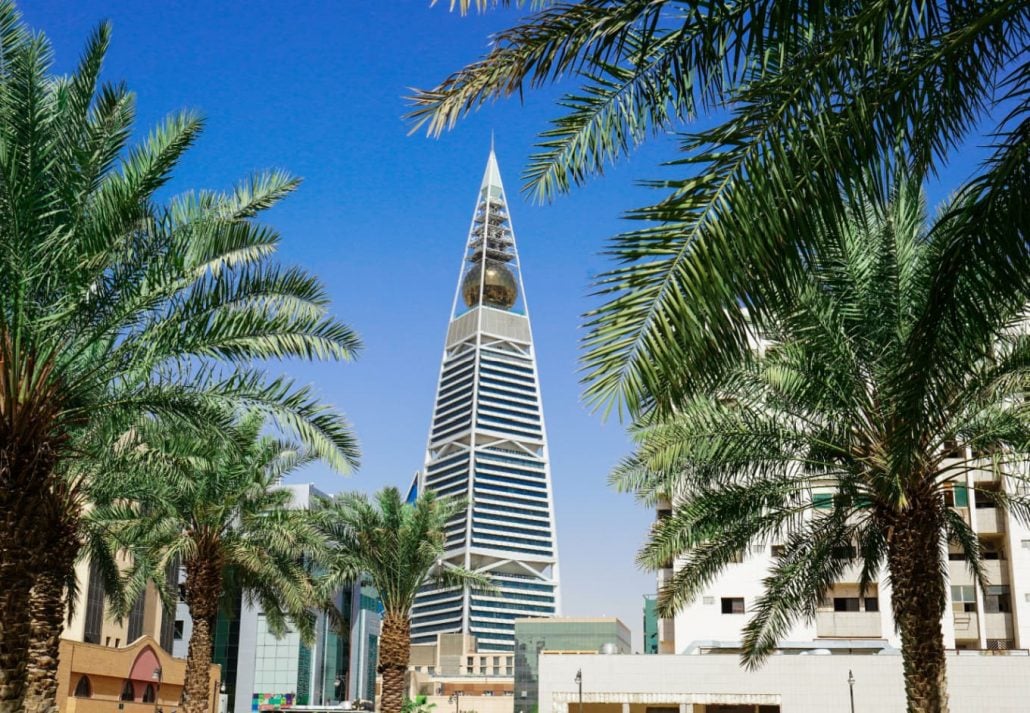 To capture breathtaking views of the Riyadh skyline, visit the impressive Al Faisaliah Tower located in the Al-Olaya district. With a height of more than 250 meters, it's one of Riyadh's tallest buildings.
The Sky shopping mall, offices, apartments, restaurants, and an observation deck are all located inside the skyscraper. Visitors can also make a reservation at The Globe Restaurant that's housed inside the famous golden globe located near the apex.
Address: MMRM+4XQ, King Fahd Rd, Al Olaya, Riyadh 30194, Saudi Arabia
Recommended Read The 10 Most Amazing Restaurants In Riyadh
Boulevard Riyadh City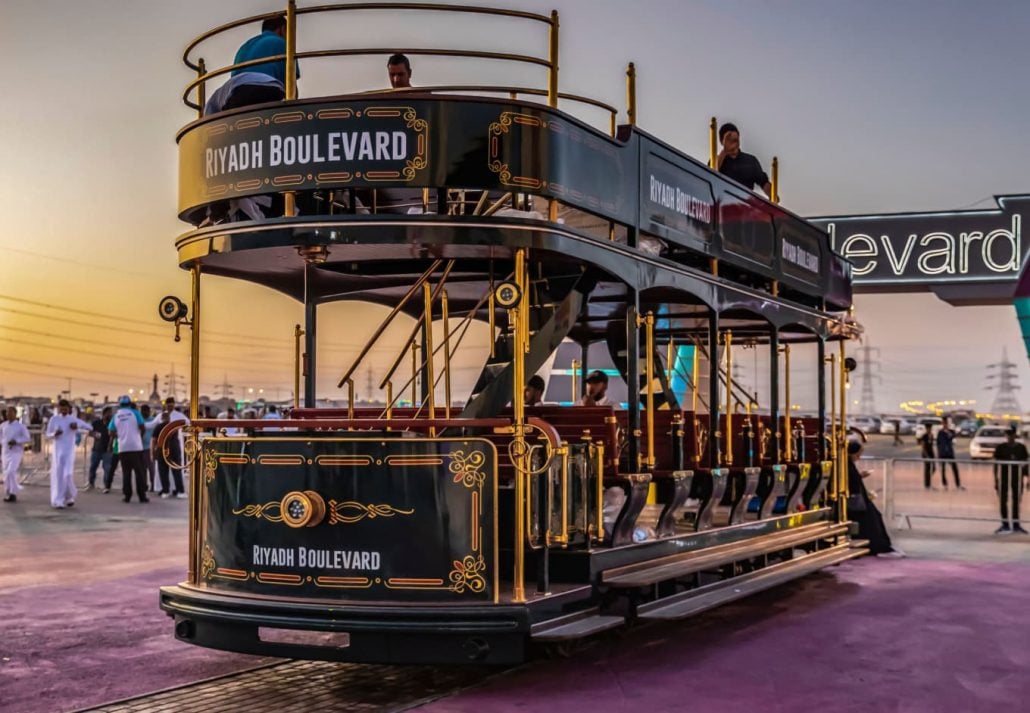 The Boulevard Riyadh is a premier destination for shopping and leisure. Enjoy a range of high-end boutiques and international brands and shop for fashion items and accessories or home decor and electronics. This lively hub also offers a state-of-the-art cinema, live performances, and a range of amazing cafes and restaurants.
Address: Hittin, Riyadh 13516, Saudi Arabia
Sky Bridge Kingdom Center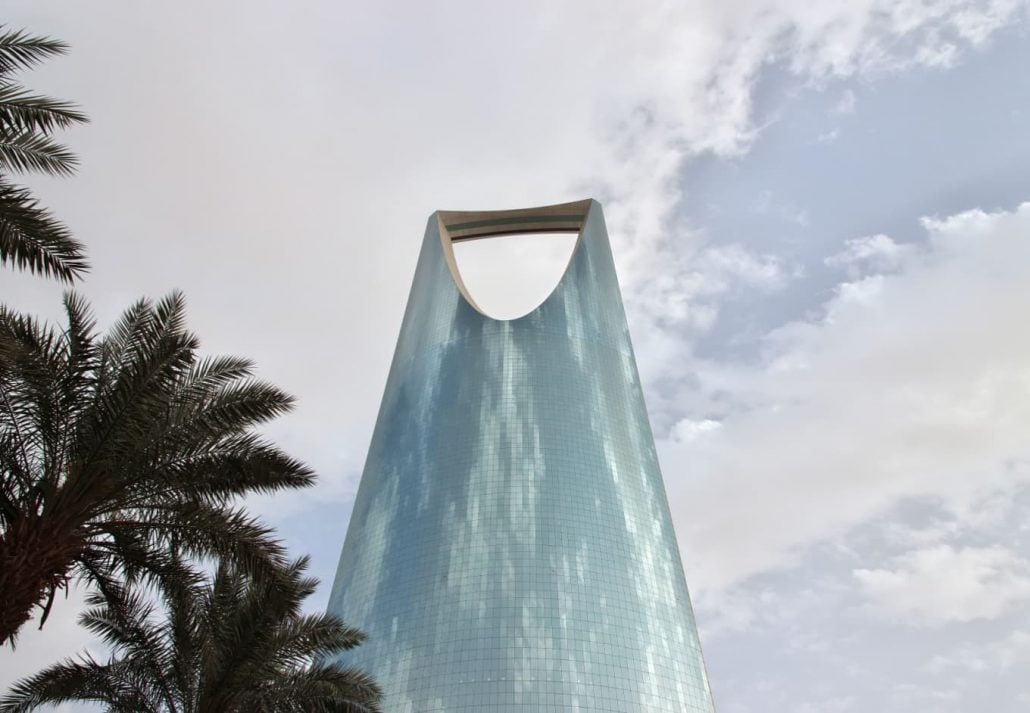 The Sky Bridge Kingdom Tower is the sixth-tallest skyscraper in Saudi Arabia (302.3 meters). It boasts an excellent food court with popular options like KFC, Mcdonalds, Popeyes, and some of the world's most exclusive shopping brands such as Versace and Louis Vuitton.
This tower is also home to Four Seasons Hotel Riyadh and the King Abdullah Mosque — the highest mosque in the world.
Address: Kingdom Centre, Al Olaya, Riyadh 12214, Saudi Arabia
Recommended Read 8 Most Fascinating Dubai Museums
FAQ
What is Riyadh famous for?
Riyadh is Saudi Arabia's capital city which is well-known for its rich history, vibrant culture, and modern architecture.
The city boasts several notable attractions like Al Masmak Fortress, Edge of the World, Murabba Palace, King Abdulaziz Historical Centre, Kingdom Center, Diriyah, and Al Faisaliyah Tower.
Moreover, UNESCO selected Riyadh as the cultural capital of the Arab world in 2000 and the city has multiple cultural centers.
How can I spend time in Riyadh?
With so much to do and see in Riyadh, travelers are guaranteed to have a wonderful time. Here are some of the top attractions to consider:
What do I need to know before traveling to Riyadh?
It's important to note that both men and women need to dress conservatively at all times. Women don't have to wear an abaya anymore, but they still need to dress in loose-fitting skirts or trousers and full-sleeved shirts and blouses.
Men should wear long pants and sleeved T-shirts or shirts. It's also important to dress conservatively when flying into Saudi Arabia, as airlines like Saudia won't allow you to board if you're not dressed appropriately.
Another important thing is that most malls, restaurants, cafes, and other public buildings have separate entrances for men and women. Also, there are five prayers a day and many places tend to be closed during prayer time, but some may remain open.
What type of climate is Riyadh?
Riyadh has a desert climate (with the exception of the southwestern part of the country which has a semi-arid climate), so it can get very hot during the day and cold at night. The high temperature can go up to 120+ °F or 50 ºC during the summer.
What is the best time to visit Riyadh?
The best time to visit Riyadh is between November and February.
Browse. Book. Stay.
CuddlyNest provides all accommodations to all travelers at the best price. Find unlimited travel inspiration on our blogs and social media channels Facebook, Instagram, and Pinterest.
You May Also Like:
The Ultimate Guide To Dubai Mall
9 Most Stunning Beaches In Dubai
The Best Things To Do At Dubai Creek
A Complete Guide To The Dubai Parks And Resorts
The Ultimate Guide To Downtown Dubai
10 Best Restaurants In Dubai
7 Best Dubai Hotels
The Ultimate Middle East Travel Guide
The Ultimate Asia Travel Guide
50 Fun & Interesting Facts About India You Should Know About
A Guide To Jordan Wadi Rum: Top Things To Do


[ad_2]

Source link