The Isle of Skye is famous for a big fat bunch of varied outdoor stuff… including hiking, cycling, boat-tripping, birdwatching, kayaking, climbing, and plenty more.
But… and you might not know this… it's also one of Scotland's best locations for getting your eyes around some beautiful sunrises.
So in this quick sun-packed guide, I've brought you the 11 most beautiful places to see sunrise on the Isle of Skye. Expect towns, cliffs, lumpy rocks, and even a cute little bridge.
Bring a picnic blanket, and come join the fun!
1. Portree
We're kicking this list off with the most accessible sunrise spot on all of Skye, for anyone who doesn't have the time (or energy) to venture very far.
As you (probably) already know, the sun rises on the eastern side of this part of the world. And because Skye's biggest town sits on the eastern shores of the island, it's an excellent spot for seeing the sun come up.
You have lots of different options.
The most popular and well-known is sea-level Portree Harbor, where you'll find a few benches, a few boats, and the town's famous colorful houses. Or to look at the houses instead of sitting beside them, head to the so-called 'Color House Viewpoint,' which sits vaguely north of the harbor.
For something a bit quieter, wander to the tiny jetty of Scorrybreac Boathouse, slightly north of the town center.
Even quieter are the shores of Camas Ban, a little bay on the outskirts of the town.
The laziest option is just lingering around in your accommodation. If you're staying in a seafront place (and ideally above the ground floor), you should be able to nab a sunrise view without even having to put your clothes on. It's the lazy traveler's dream!
Or, last of all (I told you there were lots of Portree options), for something a little more remote, head to Portree Campsite, just north of the town. It doesn't quite overlook the sea, but it's one of the best campsites on Skye, and you can watch the sun come up right from inside your tent.
2. Kilt Rock
North of Portree, this big monolithic cliff almost seems like it was made with the sole intention of offering nice sunrises.
A big sheer-faced cliff jutting loftily out of the sea, it's famous for the 60-meter (197-feet) waterfall that drops directly from here to its shores.
The cliffs are lumpy, strange, atmospheric, and very easy to access (they're perched right along the main road). If you want a convenient sunrise spot, you can stand on the paved area right beside the parking lot. If you want something a bit more adventurous, wander away from the busy stretch and find a nice little patch of grass.
Kilt Rock is one of the most well-known places for sunrise on the Isle of Skye. So although it's beautiful, it probably won't be very quiet.
For more colossal cliffs, check out my guide to the most stunning cliffs on the Isle of Skye.
3. The Old Man of Storr
The most famous peak on the Isle of Skye, the Old Man of Storr* sits north of Portree.
*By the way, this isn't actually an old man (just in case you somehow thought it might be). Instead, it's a strange collection of naturally-formed rocky towers, with loads of pointy peaks.
These strange rocky towers overlook the eastern side of the island, and there are endless places where you can grab sunrise views. The highest peaks are surprisingly rocky, surprisingly tall, and surprisingly difficult to navigate… so I don't recommend clambering up them in the dark.
Instead, just get to the area, pick a low-level spot that works for you, plonk yourself down, and wait for the sun to come up.
If you're looking for a quiet experience, this isn't for you. Yeah, it's super beautiful— but it's one of the most well-known places for seeing sunrise on Skye.
4. Bearreaig Bay
One of the most secluded and secretive beaches on the whole of Skye, this place sits right beside the Old Man of Storr. It's only around 0.5 miles (0.75km) east of the place, but it's WAY quieter than its nearby neighbor.
So if you want similar views but without the crowds, it's a good pick.
Stony and serene, Bearreraig Bay is famous for its fossils (although, obviously, you won't see many of them in the dark).
The walk to the bay is pretty steep, and some parts of the trail are often slippy and overgrown. So since you'll be walking during dark, make sure you take a head torch or a flashlight or whatever.
Once you get down to the bay, there's not much to see—but that's sort of the point. It's quiet and tucked-away, and very few people ever come here.
For a romantic shoreline sunrise session, Bearreaig Bay is perfect. Highly recommended!
5. The Quiraing
One of my favorite places on Skye, this otherworldly lumpy marshland is strange and surreal, and it looks like a discarded set from a sci-fi movie.
It's pretty weird any time of day—but if you want a genuinely-unique sunrise experience, I massively recommend heading here.
It's relatively close to both Portree and the Old Man of Storr.
It's a good option if you want a high-up panoramic view without doing anything strenuous. There's a winding road that heads up to the area, and a pretty big car park where you can perch yourself to watch the sunrise.
That said, if you want slightly better views with way fewer crowds, you can wander along the Quiriang walking trail, and find a spot you like. This walking trail heads northeast from the car park, and it's pretty flat and easy to follow… so it's a good choice for wandering along in the dark. It's one of the best hikes on the Isle of Skye.
If I was going to choose only one place to see sunrise on the Isle of Skye, I'd make it this one.
6. Loch Leathan
If you follow the A855 road heading north out of Portree, you'll hit the shores of Loch Leathan (this is the same road that takes you to Bearreaig Bay, the Old Man of Storr, Kilt Rock, the Quiraing and some other places we've mentioned).
Anyway, the road runs right along some parts of the loch—and sitting on one of the shoreside stretches, you'll find a quiet little layby where you can pull in and park.
It's a good alternative to all the seaside sunrises, and it's one of the most serene and under-the-radar spots on our list. Few people ever come here, but I really like the place.
7. Sconser
Sitting south of Portree, the village of Sconser is most well-known as the departure point for ferries to the Isle of Raasay (a remote place with a population of around 170 people, and definitely worth checking out).
But this little port (with its rudimentary charming jetty) is also a great place for watching the sun come up.
The jetty sits just off the main road. Also just off the main road, you'll find many other tiny lanes which run right to the shore. All of them are good sunrise-watching spots—so pick your favorite and sit yourself down!
8. An Corran Beach
If you want a quiet and lesser-known beach-based viewpoint for seeing sunrise on Skye, this is your best option.
The best sandy beach on Skye, it's a pretty remote spot. It features occasional cows and sheep, close proximity to Staffin Island, and usually a few lonely boats.
It's always pretty quiet, but it's especially quiet at sunrise. It's a good choice if you have kids or dogs—it's vast and spacious, so there's plenty of room to run and roam about.
After the sun comes up, make sure you get your eyes around the beach's fossilized dinosaur footprints (though they're only visible when the tide is out).
9. Isleornsay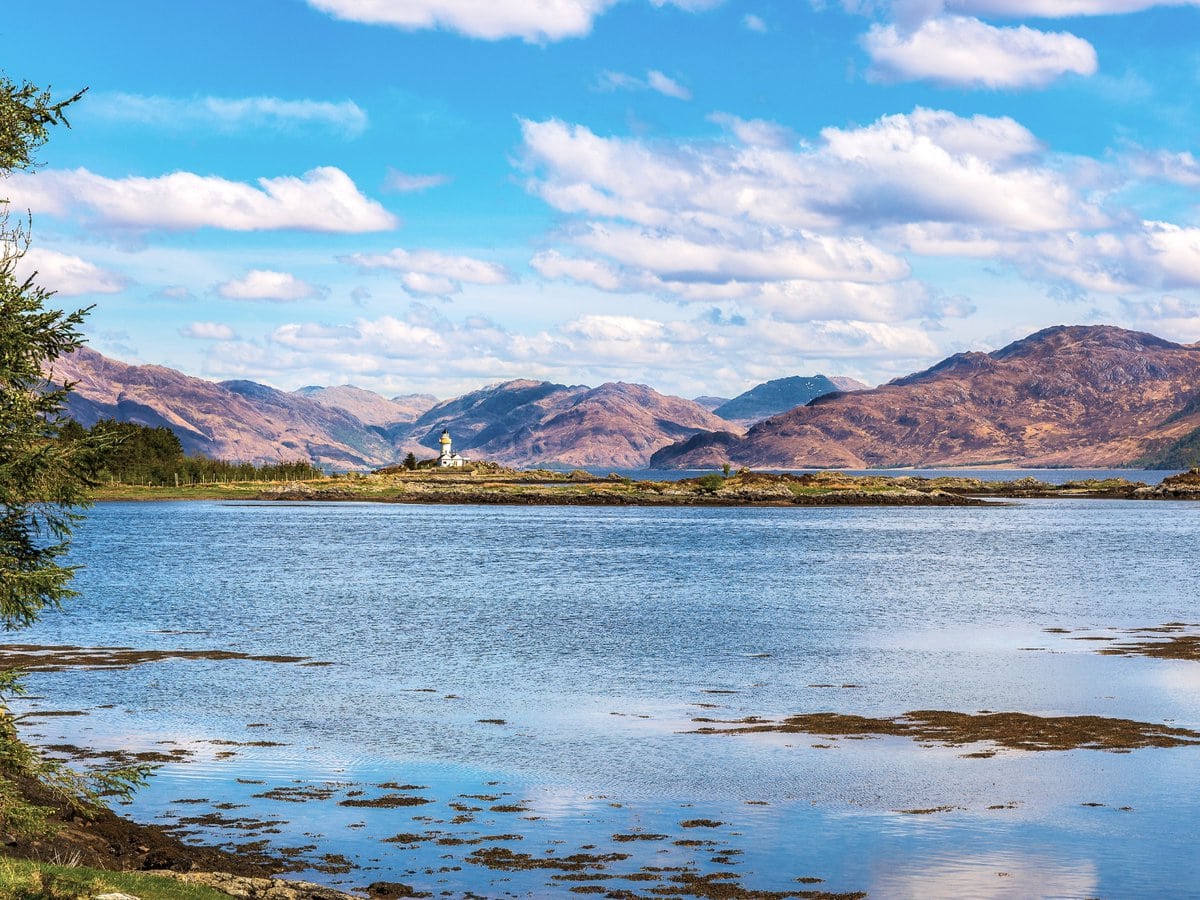 Alright, I'll start this one off with a quick description.
The southern 'finger' of Skye runs east to west, and it's called the 'Sleat Peninsula.' Its eastern end is attached to the rest of Skye. At this eastern end, you'll find the very small village of Isleornsay. It has that weird name because it overlooks the tiny island of Ornsay.
Close to that island, on another island, you can see the white and yellow shape of Ornsay Lighthouse.
Okay, I hope I've set the scene—so what you get here is a remote and unique place, made up of little islands, an atmospheric lighthouse, and a few small homes. Add that to a beautiful sunrise, and you get one of Skye's most cozy and loveable sunrise experiences.
To watch the sunrise here, take a little road heading south out of the village. This road heads to Hotel Eilean Iarmain. Park up in the hotel car park, tackle the 1-minute walk to the nearby bay, and sit yourself down on the grass.
Not many people come here, so it's perfect for an isolated adventure.
For a more convenient sunrise experience, you could overnight in Hotel Eilean Iarmain, and watch the sun come up from your bedroom windows (well, assuming your bedroom is facing that direction).
10. Sligachan Bridge
A slightly unusual choice, Sligachan Bridge is away from the shore, so it's not the typical type of place people come to watch the sunrise on Skye.
But since it's a bit of a leftfield choice, it's never very busy—so it's a good choice for anyone seeking a not-very-crowded sunrise solution.
You know that famous Skye bridge you've seen loads of photos of? Well that's Sligachan Bridge, and if you perch yourself here and look east, you can watch the sun rise over some low-level mountains.
It's a good choice for photographers. Get yourself behind the bridge and the river (for a bit of foreground), and snap some great multi-layered shots of the sun coming up.
11. James Ross Park, Broadford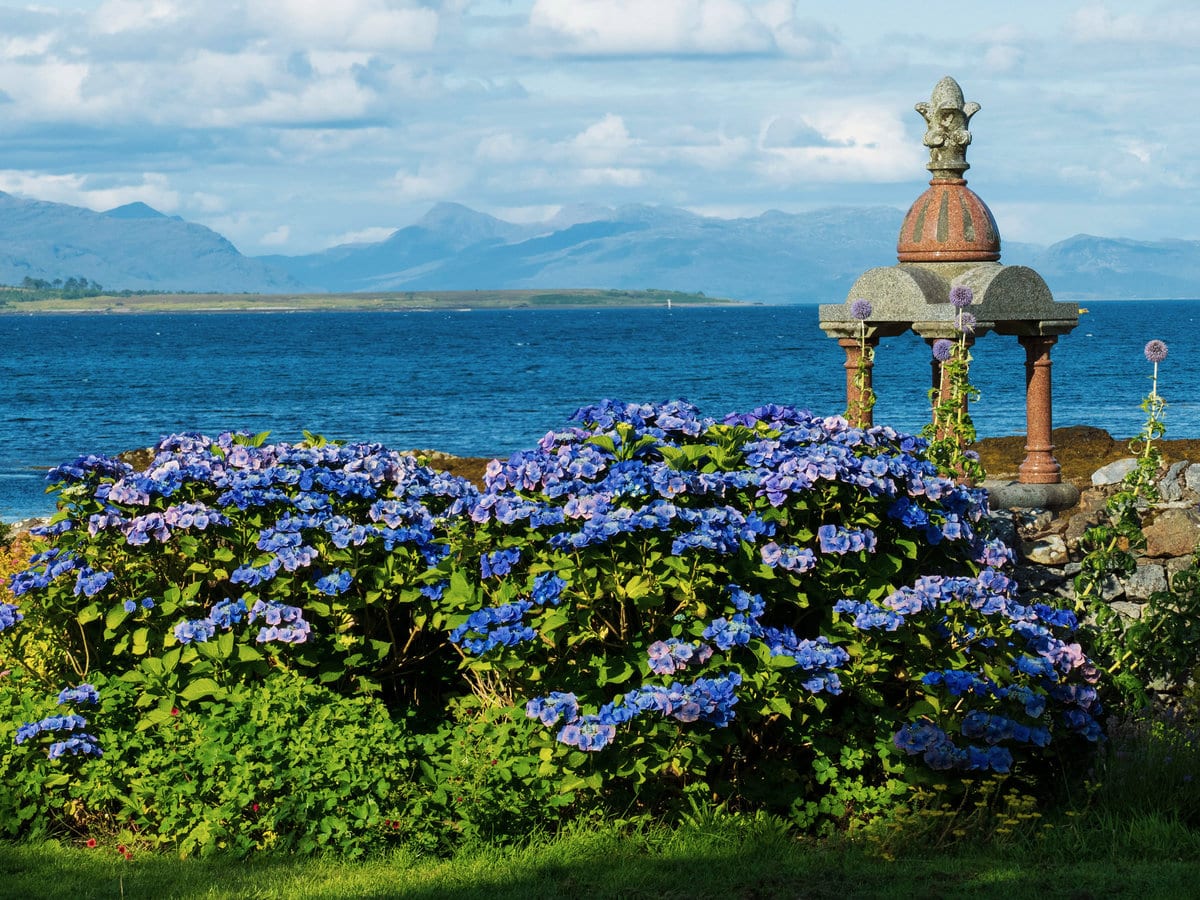 Our last entry, and another simple option.
If you're staying in Broadford, you're already sitting on the eastern side of the island… so you don't need to venture far to watch the sun come up.
There are lots of places you can watch the sunrise from Broadford (rocky Irishman's Point, anywhere along the main road, and many of the town's accommodations).
But the best of them is James Ross Park, a tiny green space sitting right beside the shore. The park itself is nothing special, but it has some wooden benches, it's easy to walk to, and you get great views (of Broadford Bay, little islands, and even distant lumps of mainland Scotland).
Before You Go
That's them all—the most beautiful places to see sunrise on the Isle of Skye!
For more sunny inspiration, check out our guide to all the best places to see sunset on the Isle of Skye. And for way more island excitement, here's our guide to the best hikes on Skye.
Thanks for reading, thanks for being so lovely, and thanks for choosing Travelness. See you again soon!