[All photos and vid by Ryan Valasek]
Not all Strike missions are home runs or even base hits. Some are deletions. No thugs. During a recent surfing trip to Nicaragua, longtime California travel buddies and Xcel team members Christian "Cram" Ramirez and Ryan "Snacks" Valasek didn't exactly hit thousands right from the start. But they were determined to at least stay in the game.
What was supposed to be a carefree, easy-peasy surf surfer ended up being spoiled by a crazy emergency going to Texas to expedite a passport renewal, all the usual and a few unusual diverted flights, and, oh yeah, an overzealous drug dog. "There were so many setbacks when I actually got to Nicaragua, I feel like it took years of my life," Cram said. "It almost got to the point where I expected something to go wrong."
Despite all the difficulties, the duo made it. And what they found was worth all the hoops they had to jump through along the way.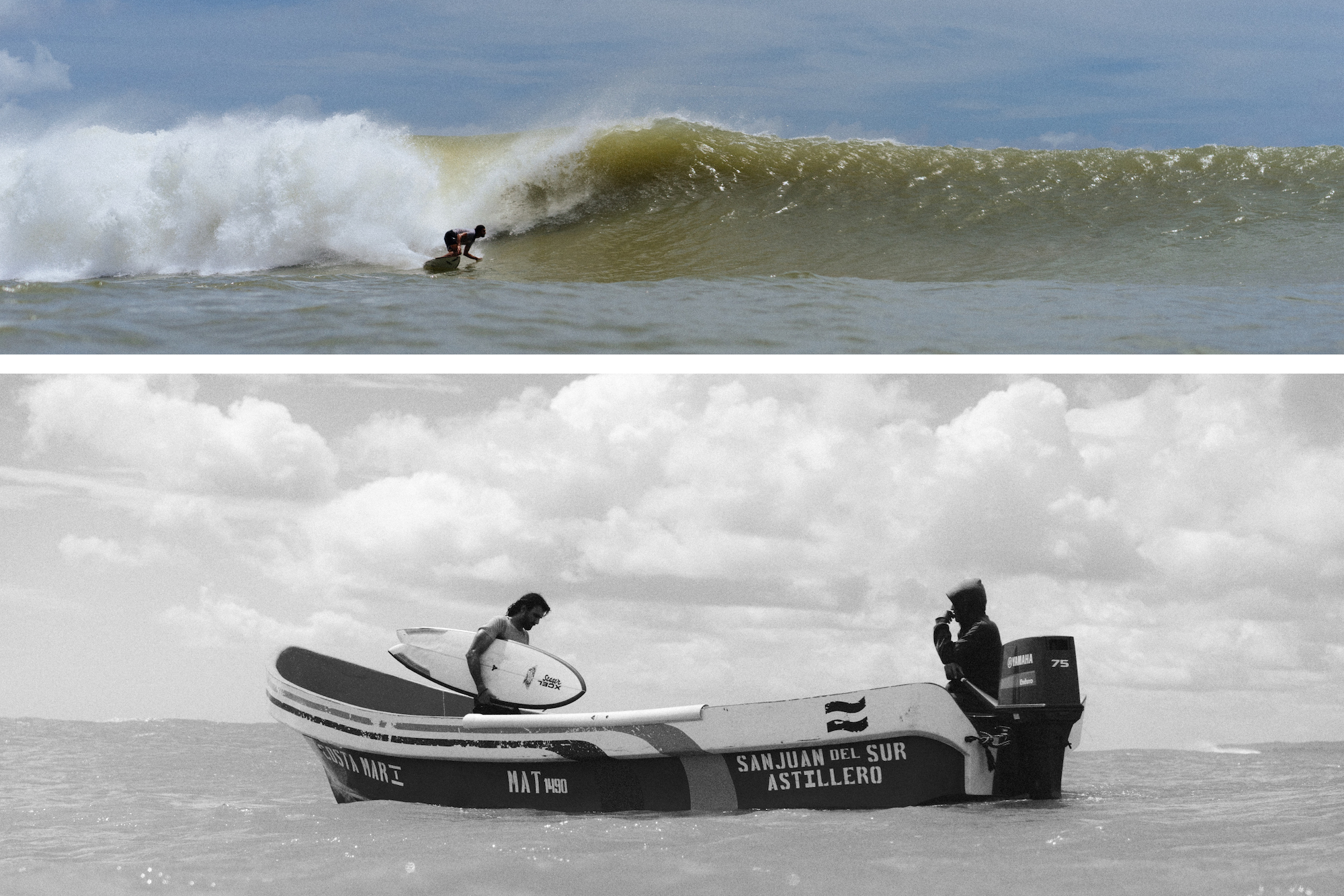 Snacks: "This trip was a huge stepping stone for Cram and me. We had been planning trips for a while but everything was put on hold with COVID so we just surfed locally while waiting for some travel restrictions to be lifted. I was camping up in Bend, Oregon with bumpy service when I happened to receive this text message from Christian: "We're going to Nicaragua next week. I just bought a plane ticket." I had had all these other plans but just canceled them, bought my ticket to Nica and flew home to California to pack. We left three days later."
WATCH LIVE: Santana surf cam
Plug: "I knew I had to renew my passport to travel, but the only available slot across the country was in El Paso, Texas. I learned this 48 hours before I left for Nicaragua. After packing my gear with all the gear I needed for the trip, I drove from SLO (San Luis Obispo) to Santa Ana and then went on a 36 hour passport mission to El Paso. Finally, two days after leaving my home in SLO, I met up in Rancho for snacks."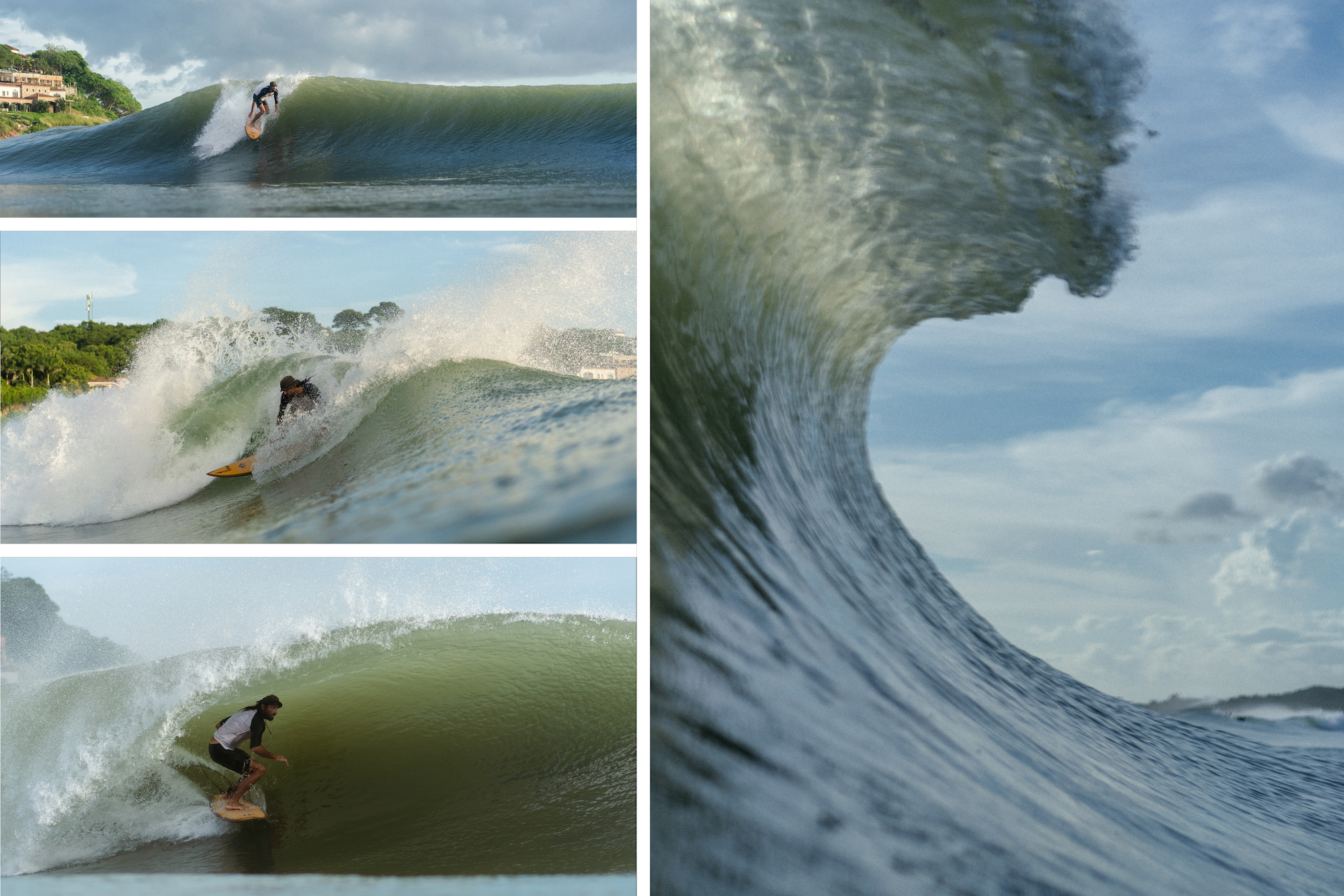 KNOW BEFORE YOU GO: Nicaragua's regional surf forecast
Plug: "Six hours before our flight, I received an email from the Nicaraguan government saying we were denied entry into the country. Without hesitation we booked new flights to Costa Rica that were an hour later than our original flights to Nica. We landed in Costa Rica, got through customs, and then this drug dog started going crazy on my bag. After two hours of interrogation, while my pockets were being torn apart – and I had resisted several offers of bribes because I knew I wasn't carrying anything illegal – I was finally able to leave."
Snacks: "For this trip I brought the camera case I've had for a number of years: a Sony A7riii, a couple of prime lenses, a surf lens and a water case with a small lens mount. I've paired them with some of my favorite film cameras – a Yashica-D medium format camera and a Contax T2 point-and-shoot."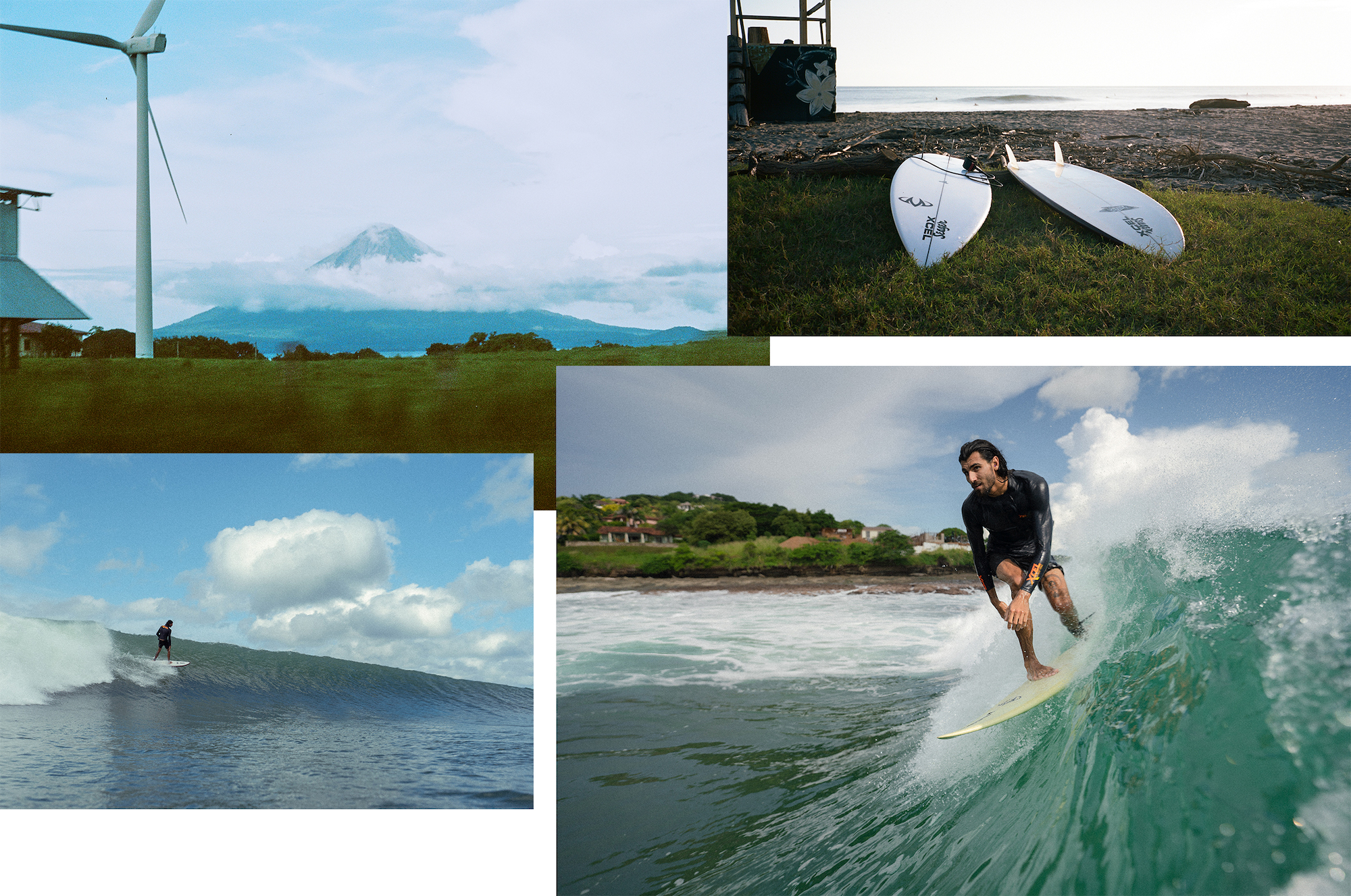 Plug: "I really only have one window on the outer reef, but it shot. I had it all to myself, which was a little scary to find out on my own. The wave had an insane spin from a boil at launch. When I found out, the game was on. I had surfed for two hours, caught six waves and was ready for a marathon session when a storm hit. It started raining sideways so hard I could barely see land. It was just pouring rain. That was the end of my dream session, but I'm eyeing this wave for future strikes. There is still work to be done!"
CONTINUE READING: Nicaragua Travel and Surfing Guide