Top 5 Medical Tourism Destinations in the World
Medical tourism has proven to be an intriguing option for those who need high-quality health care at a fraction of the price.
With the rising costs of medical care worldwide, a lot of people are looking for alternatives to help them get needed health care at a lower price. While not by any means a new phenomenon, medical tourism has proven to be an intriguing option for those who need high-quality health care at a fraction of the price. Many countries now actively participate in medical tourism, and some of them offer a very compelling combination of competence and affordability.
Here is a list of the top 5 medical tourism destinations in the world.
1. India
Considered one of the epicenters of modern medical tourism, India remains to be one of the most popular destinations for getting medical treatment overseas. The value of this industry in India is worth over $4 billion, so don't expect this trend to stop anytime soon. Furthermore, this trend is expected to become much stronger, with cities such as New Delhi, Mumbai, Bangalore, and many more boasting world-class health care.
The quality of Indian doctors is top-notch, capable of rivaling some of the best the world has to offer. However, the main selling point of India as a top destination for medical tourism is still its price. Certain procedures such as heart valve replacement can be availed in India at a price less than half of what is expected to be paid if the procedure is done in a first-world country. Medical tourism in India is big business, and its further rise is not expected to stop anytime soon.
2. Thailand
Thailand is fast becoming one of the go-to places for medical tourism. It may not jump out at first as a destination where you should get medical treatment overseas, but Thailand actually boasts some of the best traits people are looking for when they are searching for a medical tourism destination. More than just a country where you can get quality health care at a low price, Thailand is also a legitimate tourist destination that has something for everyone.
Medical tourism in Thailand is booming for a wide range of reasons. As mentioned earlier, the quality of their health care has vastly improved, with both their hospitals and medical staff now at par with the standards of the rest of the world. At the same time, Thailand also boasts of one of the best alternative medicine and therapy systems out there. If you plan to get some much-needed medical care, enjoy the best facilities your money can buy, and get it at a much lower price, then Thailand is a destination to consider.
3. Malaysia
A nation that is on the cusp of becoming one of Asia's elite economies, Malaysia is also fast becoming one of the go-to destinations for people who are in need of high-quality medical services. This charming southeast Asian country now boasts of some of the most advanced health care facilities in the region, with both hospitals and manpower at par with global standards. Making things even better is that the costs of availing of such services are much lower compared to other countries.
Beyond receiving high-quality care at a discount, medical tourism in Malaysia is also booming for other reasons. For one, it is one of the most popular tourist destinations in Asia. There are so many places to visit that you (depending on your health condition) and the rest of your companions have a lot of destinations to choose from. Also, Malaysians are very courteous people, and their English skills are strong enough that the language gap won't be a problem.
4. UAE
The United Arab Emirates is one of the world's fastest-rising countries. A nation that is on the cusp of first-world prosperity, the country has leveraged its most important export, oil, into creating a country that has qualities expected from a world-class destination. Not many may think of it as a healthcare hotbed, but UAE is considered worldwide as one of the hottest destinations to get healthcare treatment for a wide range of health problems.
So why should you take medical tourism in UAE seriously if you are someone looking to get treatment for some form of disease? UAE's state-of-the-art infrastructure extends to its hospitals, which means those who will seek medical care in the Emirates are sure to experience world-class facilities. Beyond this, medical practitioners in this country are highly skilled. Both locals and expatriates join forces to create a medical workforce that can rival the best the world has to offer.
5. Brazil
One of the most charming countries in the world, Brazil has all kinds of natural wonders (just look at those beaches!) that make it such a compelling place to visit. However, it is also now starting to become known as a popular destination for people who are looking to comply with their medical needs. Fast becoming one of the favorite destinations for people in need of medical care, Brazil is a legit medical tourism destination.
So what are the reasons why medical tourism in Brazil is booming? For one, their health care facilities are fast becoming among the best in the world, with both manpower and facilities matching global standards. In addition to this, the price of medical care is much lower here compared to other countries. For instance, the cost of getting surgery in Brazil is 30-50% lower than the cost of getting such surgery in America. No wonder people are flocking to Brazil for their health care needs.
Those are 5 of the best medical tourism destinations in the world today. You cannot go wrong in choosing any of these countries to get your health care needs.
In the coming three holidays, this route of Rishikesh may remain jammed, you can also choose this route.
Everyone has made it their goal to travel during the three-day public holiday on August 15, there will hardly be anyone who will not use these public holidays. Though there are many places to visit near Delhi but if you want to visit Rishikesh with friends then let us tell you that in such place you can get a lot of crowd in these three days. In addition, you may have to face traffic jams when driving from Delhi to Rishikesh. In such a situation, today we will tell you some such routes, with the help of which you can to some extent avoid traffic jams.
Route 1: New Delhi – Meerut – Muzaffarnagar – Roorkee – Haridwar – Rishikesh via NH 334
For those who choose Route 1, it takes about 6 hours to reach Rishikesh via NH 334. Rishikesh is 235 km away from New Delhi. On this route, the road will take you through some important places like Meerut and Muzaffarnagar. The roads are in very good condition, it is easy to walk a short distance from here. In the coming 3 days holiday this place between Rishikesh and Nainital will be better, which place would you like to visit?
(Image credit: TOI.com)
Route 2: New Delhi – Hapur – Chandpur – Najibabad – Haridwar – Rishikesh Via NH 9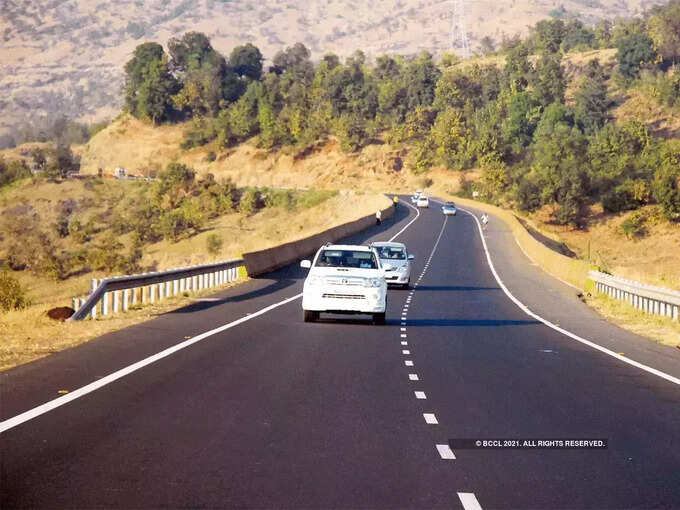 If you choose route 2, it will take you around 7 hours to reach Rishikesh via the NH 9 and the total distance from New Delhi to Rishikesh is around 288 km. You can plan to visit here on the weekend, leave on Saturday morning and then rest in the evening and start your trip the next day. Then you can come to Delhi at night on Monday ie 15th August. These 6 countries will fulfill the dream of living abroad, lakhs of rupees will be given to the citizens upon their settlement
(Image credit: Economic Times)
Short stop in Meerut and Haridwar –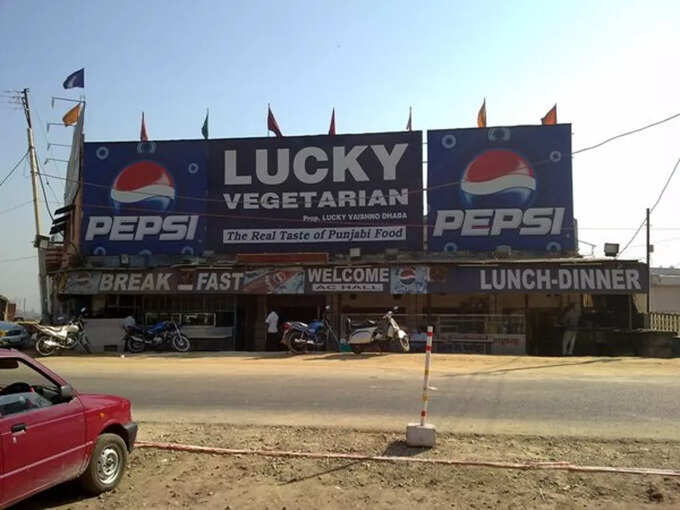 Coming from Route 1 you will see many Punjabi dhabas in Meerut. Here you can stop to have some breakfast water. This stopover is perfect from where you can eat delicious parathas. Once you reach Haridwar you can have your lunch by stopping here and also visit some ghats and famous temples here. This place is one of the holiest places in the country and large numbers of pilgrims come here to wash away their sins and seek blessings. Rishikesh is 25 km from here which you can reach in 45 to 60 minutes. Now that you have seen the place to visit, book a government guest house for less than Rs 1800
(Image credit: indiatimes.com)
How to reach – How to reach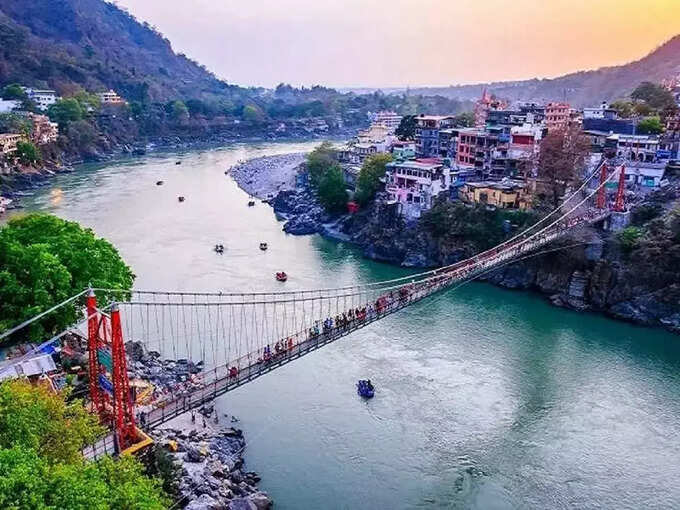 Apart from the road, if you are thinking of traveling by train and plane, you can go this way.
By plane: Jolly Grant Airport is the nearest airport at a distance of 21 km. This airport is connected to many places across the country.
By train: Rishikesh railway station is well connected to the rail network and trains run from all over the country. I have seen many hill stations near Manali, Mussoorie, now see these magnificent hill stations near Dehradun
Places to visit in Rishikesh – Places in Rishikesh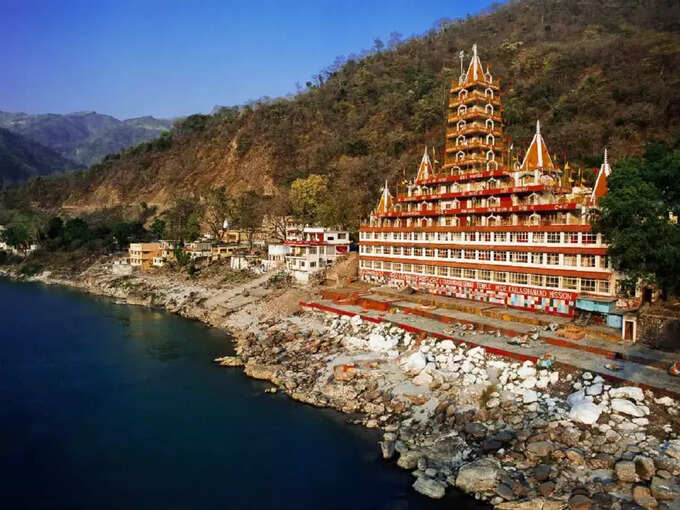 There are many places to see in Rishikesh but there are some places you can visit in a 1 to 2 days trip such as Beasi, Kaudiyala, Mun ki Reti, Bharat Mandir, Rishikund, Terah Manzil Temple.
Why You Should Travel To Rajasthan In August
Jaipur: The long weekend is just around the corner and if you haven't planned a trip yet, add a visit to Rajasthan to your plans. With the onset of the monsoon season, the scorching heat of June and July is behind us and the weather is pleasant to visit the "Desert State of India". In fact, the month of August is one of the best times to experience Rajasthan in all its verdant splendor that surrounds the state's historic forts.Also read – Rajasthan: Woman fills in well with 4 children, all die; she survives
Why you should travel to Rajasthan in August
In August, Rajasthan enjoys light rains and comfortable temperatures of around 33 degrees Celsius due to the advent of monsoon rains. During this period the weather is just perfect – not too hot or not too cold. Also read – Explained: What is Lumpy Skin Disease That Killed Over 3,000 Cattle in Rajasthan, Gujarat?
Plus, the rain showers turn the state's barren and arid land green, making up for the spectacular views. During this time, the view from the top of the forts and historical sites is one of lush greenery – a sight not to be missed. In addition, the rain and pleasant weather make the hard work to climb the summit worthwhile. Also read – Tina Dabi shares images showing Jaisalmer's monsoon beauty after Rajasthan receives its heaviest rainfall in 66 years
Sightseeing in Rajasthan in August
Udaipur
Udaipur – the city of lakes – is a sight to behold in August. The city has seven lakes including Fateh Sagar Lake, Lake Pichola, Swaroop Sagar Lake, Rangsagar and Doodh Talai Lake which are recharged by the monsoon rains. Travelers can book a stay at the Taj Lake Palace right in the middle of Lake Pichola for breathtaking views of the city. Aside from these beautiful lakes, the city is home to some of the country's grandest palaces, which are major tourist attractions.
jalore
Tucked away in Aravallis, Jalore is another great place to visit during the monsoons. During this period, the Aravalli forest is particularly spectacular after fresh rain showers. Jalore is also called the city of granite and majesty. Sundha Mountain, just outside the city limits, is a great place to visit and the views from the top are stunning. Make time for Jalore Fort and Swarn Giri Fort as well, they are some of the city's top attractions.
Other
A grand spectacle, Bundi is all about magnificent forts and ancient baoris (stepped reservoirs). During the monsoon these step reservoirs are filled with fresh water and make for a breathtaking view. Also, the hills around Bundi are revived with green vegetation and the rivers have swelled again after the rains.
Mount Abu
The beautiful hill station in Rajasthan always enjoys pleasant weather and it's even better during the monsoons. Mount Abu offers countless activities for tourists like trekking, hiking, zip lining to name a few. But if you want it to be a peaceful vacation, you can visit places like Guru Sikhar, Nakki Lake, Mount Abu Sanctuary, Toad Rock Viewpoint, Dilwara Jain Temple, among others.
jaipur
The Pink City shines in all its glory in August. After the monsoon showers have washed away all the dust and dryness of summer, Jaipur's fantastic architecture looks like it has had a fresh coat of paint. The colors of the red sandstone monuments emerge after rain and Jantar Mantar, Hawa Mahal, Mandir Palace, Laxmi Narayan Temple, City Palace, Amer Fort, Jaigarh Fort, Rambagh Palace and other places look like they have get a new life.
$(document).ready(function() $('#commentbtn').on("click",function() (function(d, s, id) var js, fjs = d.getElementsByTagName(s)[0]; if (d.getElementById(id)) return; js = d.createElement(s); js.id = id; js.src = "//connect.facebook.net/en_US/all.js#xfbml=1&appId=178196885542208"; fjs.parentNode.insertBefore(js, fjs); (document, 'script', 'facebook-jssdk'));
$(".cmntbox").toggle(); ); );


Top Things To Do In Jodhpur
Located on the edge of the Thar Desert in western Rajasthan, Jodhpur continues to be a global tourist magnet. Jodhpur has been given several epithets such as Blue City and Sun City. The Rajasthanis affectionately call it Jodhana. The former capital of the Marwar kingdom is home to Rajasthan's largest fort and several grand palaces, temples, gardens and markets full of old world charm and offers an amazing travel experience. Here we present you the best things to do in Jodhpur. By Karan Kaushik
Things to do in Jodhpur
Walk through the pages of history at Mehrangarh Fort
Mehrangarh, often touted as the citadel of the sun, stands tall and proud as Rajasthan's greatest fortress. It was built by Rao Jodha in 1459. Perched on a sheer bluff 400 feet above the city, this burnished red sandstone structure is backed by many stories. Its beauty has attracted many admirers such as Rudyard Kipling; he called it "the work of giants." Today it is widely regarded as one of the best preserved forts in India. The main attraction of the fort is its Museum. Miniature paintings, palanquins, weapons and valuable mementos of the royal family are on display here. The main attractions of the fort are Sangar Chowki, Zenana Mahal and Phool Mahal.
Go ziplining over the Blue City
The Flying Fox Zipline Tour in Jodhpur is an exciting experience that will stay in your memory forever. Former British Prime Minister Boris Johnson described this zip line as Jodhpur's best part. "The zip lines send you around the moats and pinnacles like Batman," he had said. The zipline takes you over two desert lakes and the Rao Jodha Ecopark, offering stunning views of Mehrangarh and the Blue City.
Rao Jodha Desert Rock Park
Located near the famous Mehrangarh Fort, this 72-hectare ecologically restored desert came back to life in 2006 after careful reconstruction. Rao Jodha Desert Rock Park, once an arid, decaying, barren land of vegetation, now boasts a local nursery, convenience store and cafe. Visitors can even hike trails amidst the 250 native plant species here and embark on a mission to spot several species of reptiles and over 200 birds along the way.
Revel in the Umaid Bhawan Palace
The magnificent Umaid Bhawan Palace has hosted prolific figures from around the world over the past few decades. The palace is a fine example of Indo-Saracenic architectural style and was named after and built by Maharaja Umaid Singh. It is also known as the Chittar Palace due to the use of Chittar sandstone in its construction. Interestingly, no mortar was used in the entire construction. Instead, hand-carved blocks of sandstone were interlocked. Today is part of the palace doubles as a hotel, while the others house model airplanes, guns, antique clocks, and priceless crockery for the public.
Admire the architecture of Rajasthan at Mandore Garden
Like Jodhpur itself, Mandore Garden has many names. Maddodara, Mandowar, and Mandavyapura-Durga are some of the oldest names all believed to have descended from Rishi Mandavya. Locals believe that the gardens were originally tended by Nagas, followed by Pratiharas, Chahamanas, Sultans of Delhi and finally Rathores. Today the garden is the site of many magnificent antiques temple, monuments and high rock terraces. The monoliths here date from the early fifth century. Indeed are two intricately carved monoliths depicting scenes from Krishna Leela were excavated in 1909-10. On the other side, the hilltop Mandore Palace and Fort date back to the sixth century. The highlight at Mandore Gardens, however, is the government-run museum, which houses artifacts and relics of historical importance.
Explore the twin lakes of Ranisar-Padamsar
These interconnected pristine waters are considered the twin lakes of Jodhpur and are located near Mehrangarh Fort. Both lakes date back to 1459 and were built with the intention of natural water conservation. Although it's in a largely deserted area Condition, these lakes have a very unique quality – they rarely run out of water. Head here at the height of dawn to enjoy the water in all its glory and watch the towering fortress dance in the waves.
Take gram worthy photos in Jaswant Thada
Dating from 1899, Jaswant Thada is a famous cenotaph. While it now serves as the cremation ground for the Marwar Rajput royal family, it was originally built by Maharaja Sardar Singh of Jodhpur in memory of his father, Maharaja Jaswant Singh II. That cenotaph is built entirely of thin and intricately carved marble slabs. They have been polished to shine under the summer sun. The main cenotaph – that of Maharaja Jaswant Singh – is surrounded by portraits of rulers. In addition, the Jaswant Thada site features pavilions, a tiered garden, three other cenotaphs and a small lake.
Shop at the Clock Tower Market
No trip to Jodhpur is complete without going on a Shopping Spree. Enjoy hot Pjas Kachoris and Mirchi commander before you start splurging on everything Rajasthani. The Sardar Market in Girdikot is centered around the famous Ghantaghar or Clock Tower. The market sells everything from Jodhpuri mojaris to Lehariya Sarees, Dupattas, Safas, ethnic jewelry and more.
Plan a detour to Osian
Ossian or Osiyan is an oasis town in the Thar desert of Jodhpur district. Often referred to as the Khajuraho of Rajasthan, this historic city is famous for its Hindu and Jain temples. While here, visit the Jain Mahavira Temple which houses an idol of Mahavira made of cow's milk, mud and a gold cloak. Then there is the Sachayee Mata Mandir, the most important Hindu temple in Osian. You may also fancy a camel safari or an ATV ride in the sandy terrain of Osian.
Feature Image Credit: Shutterstock; Hero photo credit: Makm Photography/Unsplash
Related: Looking for a cultural holiday? Drive straight to Rajasthan!