20 Best honeymoon destinations in India
20 Best honeymoon destinations in India that make you romantic trip last forever
A honeymoon is not just a vacation! Rather, it is a perfect way of celebrating that ideal nuptial bond. So, why not cherish it at the top honeymoon destinations in India. Offering you lots of time to know each other while spending some memorable moments, these places spell romance like no other. From the ethereal beauty of Kerala, golden deserts of Thar to scenic beaches of the Andaman, you will fall in love again with every single place.
Owing to offering a multitude of surprises, India will surely make you ditch the international destinations. I bet, choosing this vibrant country as your ultra-private honeymoon destination won't disappoint you at all. So, why not stay forever on a honeymoon at these most romantic places in India?
20 of India's Best Honeymoon Destinations For 2022
Shimla
Manali
Dalhousie
Auli
Nainital
Mussoorie
Darjeeling
Andaman
Gangtok
Goa
Udaipur
Munnar
Kumarakom
Alleppey
Ooty
Kodaikanal
Coonoor
Lakshadweep
Leh and Ladakh
Coorg
1. Shimla
shimla honeymoon tour
How about completing the picture of your ideal honeymoon destination by including Mall road, the ridge and a toy train? Famed as one of the popular hill stations in India, Shimla is the right place for newly married couples to enjoy a dreamlike holiday. Exuding an old world charm, the capital city of Himachal Pradesh is surely one of the best honeymoon places in India. The nearest railway station to Shimla is Kalka whereas Chandigarh and Delhi airport serves as the closest airport.
Things to do in Shimla to make your honeymoon special
Ice Skating
Shopping
Watch the sunrise from Chadwick Falls.
Trekking
Go for a long romantic walk.
Best time to visit Shimla for honeymoon: Throughout the year
Shimla Calling Tour
4 Nights / 5 days
Shimla Manali Honeymoon Package
6 Nights / 7 days
Delhi to Shimla Tour Package, Shimla Tour Package
2 Nights / 3 days
2. Manali
Manali honeymoon tour
Hailed as honeymooners' paradise, Manali ranks on top on the list of most romantic places in India. Marvel at the astounding vistas, breathe crisp mountain air or indulge in activities of your interest. The popular hill town is sure to transform your romantic vacation into a memorable affair. Owing to offering lots of adventure activities, the place appeals to those who don't want to confine their honeymoon just to the comforts of the room. One can easily reach Manali by air by deboarding at the Bhuntar (Kullu) airport and by train via Jogindernagar Railway Station.
Things to do in Manali to make your honeymoon special
Paragliding
River Rafting
Sightseeing of secluded valleys.
Excursion to Jogini Falls.
Go for a Yak ride.
Best time to visit Manali for honeymoon: All year round
Magnificent Shimla Manali Tour, Shimla Manali Tour Packages
5 Nights / 6 days
Delhi Manali Volvo Tour
6 Nights / 7 days
Complete Himachal Tour
10 Nights / 11 days
3. Dalhousie
Dalhousie honeymoon
Reckoned as one of the most beautiful places in India for a honeymoon, Dalhousie can make your romantic escapade everlasting. Fascinating you with the bliss and the mystique imbued in the air, the hill town urges you to stay here longer than expected. The pine-clad valley sets the mood right for both of you to spend some quality time together. Easily accessible from the Pathankot Railway Station or Gaggal Airport, the place is ideal for just both of you. No wonder, the 'Little Switzerland of India' is worth paying a visit.
Things to do in Dalhousie to make your honeymoon special
Trek all the way up to enchanting Daikund Peak.
Hiking
Explore Khajjiar.
Take a rejuvenating dip in the Satdhaara Falls.
Go for a shopping spree.
Best time to visit Dalhousie for honeymoon: Any time of the year
5 Nights/ 6 Days Dalhousie, Dalhousie Tour
5 Nights / 6 days
Dalhousie and Khajjiar Tour, Dalhousie Khajjiar Tour
3 Nights / 4 days
Complete Himachal Tour, Himachal Tour packages
10 Nights / 11 days
4. Auli
auli honeymoon tour
A paradise for skiing lovers, Auli remains high on awesomeness and never runs out of it! Offering a quintessential far-flung escape, the place is perfect for treasuring an ideal Indian honeymoon. If by chance you too have a long-lasting urge to spend your honeymoon in the lap of the snow-covered mountains, then Auli has got you right. Romantic hideouts, picturesque lakes and astounding viewpoints make it blissful beyond description. Jolly Grant Airport is the nearest airport whereas Rishikesh Railway Station is the closest railhead to Auli.
Things to do in Auli to make your honeymoon special
Rejoice in cable-car ride from Joshimath.
Trek to Gurso Bugyal.
Soak in the comforts of luxury at lavish resorts.
Make your own snowman and Click lots of pictures with it.
Admire the beauty of stunning lakes like Chattrakund Lake and Auli Artificial Lake.
Best time to visit Auli for honeymoon: Throughout the year
Auli Package Delhi, Auli Tour From Delhi
5 Nights / 6 days
Auli Skiing Tour
7 Nights / 8 days
Romantic Uttarakhand Tour
8 Nights / 9 days
5. Nainital
nainital honeymoon
The kind of solace that overwhelms the heart lies somewhere in Nainital. With lakes, hills and mesmerizing landscapes oozing romance in every bit, you can undoubtedly imagine the best honeymoon of your life here. For this reason, the hill town is considered as the best honeymoon destinations in India. Indulge yourself into doing nothing, just sitting back and gazing at the stars while holding each other's hand. Although, the hill town doesn't have an airport of its own, but you can fly to Nainital by deboarding at Indira Gandhi International Airport. Also, the Kathgodham Railway Station is located around 34 km away.
Things to do in Nainital to make your honeymoon special
Enjoy a romantic boat ride on Nainital Lake.
Marvel at the sunrise from Tiffin Top.
Experience the divinity of the Hanuman Garhi.
Delight in a bird's eye view of the surroundings from Nainital ropeway.
Stroll amidst the Cave Gardens.
Best time to visit Nainital for honeymoon: October to June
Nainital to Jim Corbett Tour package
3 Nights / 4 days
Nainital 3 days tour package, Mesmerizing Nainital
2 Nights / 3 days
Complete Himachal Tour
5 Nights / 6 days
6. Mussoorie
mussoorie honeymoon tour
Many of the honeymoon couples find Mussoorie perfect for their idealistic escape. Flaunting gushing waterfall, serene environs and awe-inspiring cable car rides, the place inspires you to spend an unforgettable honeymoon with your better half. Also known as the 'Queen of the Hills', the pristine hill town rightly ranks amongst the amazing honeymoon destinations in India. Libraries, churches, summer places make the place look even stunning. The Dehradun valley in close proximity is worth exploring while you visit here on your honeymoon. The nearest railway station and airport are in Dehradun which is nestled 54 km away.
Things to do in Mussoorie to make your honeymoon special
Camping in the mountains.
Trekking
Try your hands at paragliding.
Go for skywalks
Relax and watch the clouds cross over.
Best time to visit Mussoorie for honeymoon: October to June
Mussoorie Tour package for 4 days, Mussoorie Short Escape
3 Nights / 4 days
Har Ki Dun Trek
12 Nights / 13 days
Uttarakhand Honeymoon Package
6 Nights / 7 days
7. Darjeeling
darjeeling honeymoon tour
When it is the much-awaited phase, why not stay on the honeymoon for life in Darjeeling? Snuggled up amidst the tranquil environs, the charismatic hill town boasts of a magical aura. Take your better half to this one of the top 10 honeymoon destinations in India to plan a romantic date that looks straight out of a fairytale. Besides showering your love, surprise your spouse by presenting a fine collection of orchids and rhododendrons. The nearest airport to Darjeeling is Bagdogra and New Jalpaiguri Railway Station is nestled in close proximity.
Things to do in Darjeeling to make your honeymoon special
Embarking upon the toy train, a UNESCO World Heritage Site, to revel in a joyride is an absolute must.
Sip a hot cup of Darjeeling tea while relaxing amidst soothing tea plantations.
Bask in the bliss at the serene monasteries.
Feel the adrenalin rush while you both partake in river rafting.
Savor world-best Momos and Thukpa.
Best time to visit Darjeeling for honeymoon: October to May
Darjeeling Gangtok Tour,Darjeeling Gangtok Tour
5 Nights / 6 days
Darjeeling and Sikkim Trekking Tour , Darjeeling Sikkim Tour
16 Nights / 17 days
Darjeeling Kalimpong Gangtok Tour
5 Nights / 6 days
8. Andaman
andaman honeymoon tour
Inviting and enthralling, Andaman is synonymous with romance to many honeymooners and love-struck travelers. Offering a treasure trove of surprises, the destinations beguiles you with never-ending experiences, No wonder, the beautiful archipelago is one of the most sought-after places to visit in India for honeymoon. How about surprising your significant other with an underwater proposal? If the idea excites you, scuba diving in Andaman is for you. You will definitely love coming back to this place time and again. Andaman has its own airport at the Port Blair. In addition, ships sail from Vizag, Chennai & Kolkata daily.
Things to do in Andaman to make your honeymoon special
Indulge in a number of water sports like snorkeling and so on.
Bask in the sunshine at the popular beaches in Andaman.
Spend some 'We' time at the secluded islands.
Marvel at the breathtaking sunset views at Radhanagar Beach.
Travel on a seaplane.
Best time to visit Andaman for honeymoon: October to May
Andaman Honeymoon Package
5 Nights / 6 days
7 Days Holiday in Andaman
6 Nights / 7 days
5 Days Andaman Tour Package, 5 Days Andaman Tour
4 Nights / 5 days
9. Gangtok
gangtok honeymoon tour
Pride of North East India, Gangtok automatically remains on the bucket list of newlyweds searching for places to go for honeymoon in India. Exuding unmatched beauty, the capital city of Sikkim has lots to offer. Make your honeymoon in Gangtok a timeless experience by treating yourself to some of the best sights. In fact, the peaceful vibes prevailing at the enchanting monasteries will surely take all the weariness of your wedding away. New Jalpaiguri is the nearest railway station and those who want to fly to Gangtok can disembark from a flight at Bagdogra Airport.
Things to do in Gangtok to make your honeymoon special
Reach Tiger Hill before the sun rises.
Stroll amidst emerald tea gardens.
Appreciate an enthralling ropeway ride.
Plan an excursion to Tsomgo Lake on a Yak.
Refresh your mind, body and soul at Peace Pagoda and attractive monasteries.
Best time to visit Gangtok for honeymoon: Throughout the year
10. Goa
goa beach honeymoon tour
Even if you have to go down west for this beach holiday destination, the relaxed aura makes up for all the effort. Popularly known as the 'Tourist Paradise', this small state knows how to win hearts with its beaches, shrines, backwater, and nightlife. Which also makes it one of the best honeymoon spots in India. The delectable cuisine, heartwarming sunset and sunrise, and culturally rich capital Panaji are some other reasons why you will love spending time here with your partner. Further, the state offers connectivity via Goa International Airport, Madgaon Railway Station and Vasco-da-Gama Railway Station.
Things to do in Goa to make your honeymoon special:
Get hooked to serenity with Mandovi River cruise.
Explore the mysterious caves.
Try watersports like scuba diving, snorkeling, parasailing, and kayaking.
Watch sunset and sunrise on the beautiful beaches.
Dance the night away with your partner at the popular clubs.
Best time to visit Goa for honeymoon: November to March
11. Udaipur
udaipur honeymoon tour
Travelers don't usually get enough of Rajasthan, or for that fact, any gem embossed on this royal state's crown. Talking of which, if you are wondering if Udaipur is one of the best honeymoon places in north India, push the second thoughts away. Further, there is never a day when this city forgets to blow your mind with mesmerizing palaces, forts, lakes, gardens, and museums so to say. While you spend the day exploring the architecture, give it the perfect end by relaxing on a boat ride and a romantic dinner. For reaching Udaipur by air, one has to fly down to Jaipur International airport. On arrival, you can either take a flight to Udaipur or go via cab. The city also has a railway station by the same name for easy accessibility. Cabs are easily available.
Things to do in Udaipur to make your honeymoon special:
Spot the flawless sunset from Sunset Terrace at Fateh Prakash Palace.
Take a camel ride on the desert.
Knit conversations on a Lake Pichola boat ride.
Attend the Mewar Sound and Light Show.
Romantic dinner on Ambrai Ghat.
Best time to visit Udaipur for honeymoon: September to March
12. Munnar
munnar honeymoon tour
Munnar is among those places that aptly fill the voids in our soul with love. Tied to the state of Kerala, Munnar is one of the top hill stations that are perfect for a romantic getaway. This one of the best honeymoon places in south India offers you the kind of calm setting where all there is greenery, charming views, and pleasant weather. Not only couples get to spend time and celebrate love but they also have a chance to explore the surroundings. That being said, Munnar sits close to the Aluva railway station and Cochin International Airport. Travelers can get a cab easily to access the town.
Don't miss Honeymoon Places in Kerala.
Things to do in Munnar to make your honeymoon special:
Visit Top Station for a stunning view of the Nilgiris.
Hear back your loved one's name at Echo Point.
Shikara ride on Kundala Lake.
Feel bliss amid the aromatic tea plantations.
Relax your senses with Ayurvedic Spa treatment.
Best time to visit Munnar for honeymoon: September to November; January to March
13. Kumarakom
kumarakom honeymoon tour
Express your love for your soul mate at Kumarakom, one of the best honeymoon places in India. Bestowed with placid backwaters, the place will make you will forget everything except enjoyment of life. Owing to hosting the famous snake boat race in the month August or September, the place raises the fun quotient to the next level. Comprising a cluster of many small man-made islands, the little piece of paradise bestows some of the best moments of your life. From staying on a houseboat to spending memorable holidays in a lake resort, you can treasure it all here. Kottayam is the closest railway station and the nearest airport is at Kochi. Explore best customized Kumarakom tour packages.
Things to do in Kumarakom to make your honeymoon special:
Take a boat ride in one of the longest lakes in India.
Bird watching
Rejuvenate your senses at the spa.
Witness nature at its best at the Aruvikkuzhi Waterfall.
Tie a hammock and unwind yourself beside a lake.
Best time to visit Kumarakom for honeymoon: June to February
14. Alleppey
alleppey honeymoon tour
A tropical bliss with an idyllic coastline and lush tropical hills, Alleppey is unarguably one of the remarkable honeymoon spots in India. Recollect the happy moments of your wedding festivities on a houseboat cruise while enjoying the magic of backwater. Wake up to the melodious sound of birds, observe the traditional village life and marvel at stunning sunset views. The destination helps you get transferred into the world of glittering stars and twinkling lamps. Cochin International Airport is the nearest airport and the Alleppey Railway Station is the closest railhead.
Things to do in Alleppey to make your honeymoon special:
Savor Uduppi Breakfast.
Plan a picnic at Marari Beach.
Take an Ayurvedic Massage.
Spot the exotic species of birds.
Enjoy some alone time at Pozhiyoram while gazing at the setting sun.
Best time to visit Alleppey for honeymoon: Between September and March
15. Ooty
ooty honeymoon tour
Carrying the baton of being one of the good places for honeymoon in India, Ooty has its own share of surprises to share. Owing to being positioned charismatically amidst the stunning Nilgiri Hills, this popular hill station in south India is simply magical. Besides, what makes this place a wonderland for the honeymooners is a beautiful array of rose gardens, small cottages, botanical gardens, lakes and so on. The meandering pathways urge you to make the most of your much-awaited vacay here. Mettupalayam is the nearest railway station from Ooty and the nearest domestic airport is Coimbatore.
Things to do in Ooty to make your honeymoon special:
Take a toy train ride offered by Nilgiri Mountain Railway, a UNESCO World Heritage Site.
Explore Ooty Lake.
Fall head over heels for each other at Avalanche Lake.
Behold the sight of Catherine Falls cascading down from 250 feet.
Trek to Doddabetta Peak.
Best time to visit Ooty for honeymoon: All year round
16. Kodaikanal
kodaikanal honeymoon
One of the misty hill stations in India, Kodaikanal offers a blissful respite. Spending a few days at this hilly retreat is a major highlight of many of the honeymoon packages in India. Rolling hills lined with verdant forests, a star-shaped lake and evergreen trees are the center of attractions here. In addition, fascinating lookout points add to the surreal charm of the hill town. Come here if you want to spend a honeymoon with your better half in seclusion amidst verdant nature. The nearest airport is Madurai whereas Kodai railway station is the closest railhead.
Things to do in Kodaikanal to make your honeymoon special:
Breathe in the fragrance of the pine forest.
Hike up to Kodaikanal Palani Hills.
Enjoy an outing to Vattakanal.
Marvel at amazing sunrise/ sunset views.
Gorge on the best chocolates here.
Best time to visit Kodaikanal for honeymoon: Any time of the year
17. Coonoor
coonoor honeymoon trip
Another beautiful gem in the crown of Tamil Nadu, Coonoor is one of the best offbeat honeymoon destinations in India. The scenic hill station inspires you to come together to curate unforgettable experiences every couple looks forward to. Red-tile rooftops, soul-soothing tea gardens, mystic hiking trails make this place a picture-perfect destination. Commence your married life with the best vacation of your life at Coonoor. Positioned in close proximity to Ooty, this is one of the most peaceful hill stations you will come across the country. Peelamedu Airport is the nearest airport and the hill town has its own railhead. Explore Coonoor sightseeing packages.
Things to do in Coonoor to make your honeymoon special:
Sip on the very popular Nilgiri tea.
Witness amazing views from Dolphin's nose viewpoint.
Take a trip to St. George's Church.
Embark on Nilgiri Mountain Railway to rejoice in an amazing train journey.
Plan a road trip to Lamb's Rock.
Best time to visit Coonoor for honeymoon: October to March
18. Lakshadweep
lakshadweep honeymoon tour
Ensuring a remote escape, Lakshadweep is a dream destination of many newly married couples. The hushed and isolated islands account for the best honeymoon places in India. Take your significant other on a wonderful sojourn to discover a true paradise on Earth. Standing out amongst the rest of the places, this spellbinding archipelago makes your honeymoon truly exceptional. Flaunting palm-fringed coral islands with sparkling white sand, these islands offer a visual retreat. Get enough chance to lose yourself into each other as time seems to stop here. Ships and flights ply from Kochi to help you reach Lakshadweep easily. Also, there is an airport at Agatti Island.
Things to do in Lakshadweep to make your honeymoon special:
Go for island hopping.
Discover what lies deep down the azure waters with scuba diving.
Stroll along pristine beaches.
Plan an outing to Agatti Island to try couple's boating.
Go for swimming in crystal blue waters.
Best time to visit Lakshadweep for honeymoon: October to March
19. Leh and Ladakh
The thrill that you experience at Leh and Ladakh turns a honeymoon into an ideal romantic escapade. Blessed with fabulous landscapes, this place is for all who want to spend their honeymoon a bit differently. Indeed heaven on earth, the place stands next to none in leaving you spoilt for choices it offers for a romantic holiday. Whether you want to admire the beauty of the color changing lake or you want to pacify your adrenaline rush, Leh-Ladakh is the right place to be at. Tawi is the nearest railway station but the best way to reach Ladakh is by air. The closest airport is Kushok Bakula Rimpochee Airport situated in Leh.
Things to do in Leh and Ladakh to make your honeymoon special:
Sleep under the stars while cherishing glamping.
Spice up your honeymoon by trying your hands at different adventure activities.
Go for camel safari.
Spend some serene moments amidst utter tranquility at Shanti Stupa.
Unveil the secrets of the mysterious Zanskar Valley.
Best time to visit Leh and Ladakh for honeymoon: April to June and September to October
20. Coorg
Cradled between the luscious Western Ghats, Coorg (now known as Kodagu) is again one of the best honeymoon destinations in India. The inviting hilly hamlet beguiles you with coffee plantations, temples and waterfalls. Above all, the fragrance of the cardamom forests sprawled all around makes you forget all your worries. For this reason, you should definitely think of planning your honeymoon in Coorg. Here, you both can cherish the bond of a lifetime of togetherness amidst the scintillating milieu of the hill town. Mysore railway station and Mangalore airport are located at a close distance.
Things to do in Coorg to make your honeymoon special:
Delight in elephant rides.
Outing to hidden waterfalls.
Explore the palatial temples.
Go for romantic walks.
Enjoy wildlife safari.
Best time to visit Coorg for honeymoon: October to May
There are innumerable honeymoon destinations in India, each having its own charm. No matter where you travel, when you have the love of your life by your side, everything seems magical. So, go ahead, take your pick from the aforementioned places and enjoy a trip which you'll remember forever. Don't miss these places to visit on valentine's day in India.
Choose from our well-customized honeymoon packages in India and provide the best experience of the places you visit.
In the coming three holidays, this route of Rishikesh may remain jammed, you can also choose this route.
Everyone has made it their goal to travel during the three-day public holiday on August 15, there will hardly be anyone who will not use these public holidays. Though there are many places to visit near Delhi but if you want to visit Rishikesh with friends then let us tell you that in such place you can get a lot of crowd in these three days. In addition, you may have to face traffic jams when driving from Delhi to Rishikesh. In such a situation, today we will tell you some such routes, with the help of which you can to some extent avoid traffic jams.
Route 1: New Delhi – Meerut – Muzaffarnagar – Roorkee – Haridwar – Rishikesh via NH 334
For those who choose Route 1, it takes about 6 hours to reach Rishikesh via NH 334. Rishikesh is 235 km away from New Delhi. On this route, the road will take you through some important places like Meerut and Muzaffarnagar. The roads are in very good condition, it is easy to walk a short distance from here. In the coming 3 days holiday this place between Rishikesh and Nainital will be better, which place would you like to visit?
(Image credit: TOI.com)
Route 2: New Delhi – Hapur – Chandpur – Najibabad – Haridwar – Rishikesh Via NH 9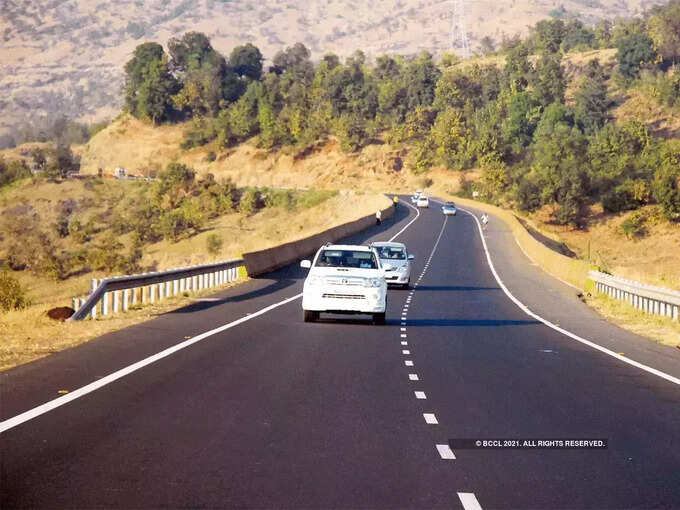 If you choose route 2, it will take you around 7 hours to reach Rishikesh via the NH 9 and the total distance from New Delhi to Rishikesh is around 288 km. You can plan to visit here on the weekend, leave on Saturday morning and then rest in the evening and start your trip the next day. Then you can come to Delhi at night on Monday ie 15th August. These 6 countries will fulfill the dream of living abroad, lakhs of rupees will be given to the citizens upon their settlement
(Image credit: Economic Times)
Short stop in Meerut and Haridwar –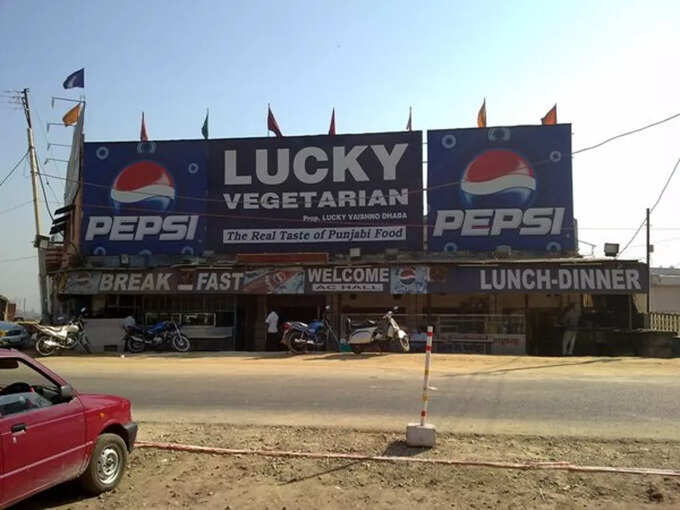 Coming from Route 1 you will see many Punjabi dhabas in Meerut. Here you can stop to have some breakfast water. This stopover is perfect from where you can eat delicious parathas. Once you reach Haridwar you can have your lunch by stopping here and also visit some ghats and famous temples here. This place is one of the holiest places in the country and large numbers of pilgrims come here to wash away their sins and seek blessings. Rishikesh is 25 km from here which you can reach in 45 to 60 minutes. Now that you have seen the place to visit, book a government guest house for less than Rs 1800
(Image credit: indiatimes.com)
How to reach – How to reach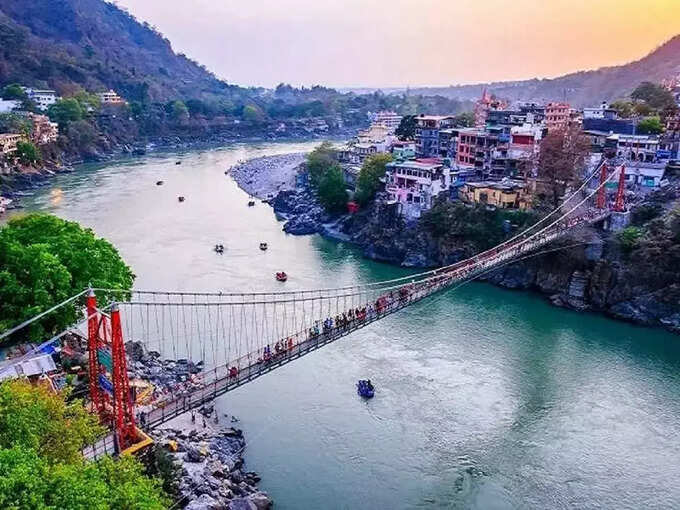 Apart from the road, if you are thinking of traveling by train and plane, you can go this way.
By plane: Jolly Grant Airport is the nearest airport at a distance of 21 km. This airport is connected to many places across the country.
By train: Rishikesh railway station is well connected to the rail network and trains run from all over the country. I have seen many hill stations near Manali, Mussoorie, now see these magnificent hill stations near Dehradun
Places to visit in Rishikesh – Places in Rishikesh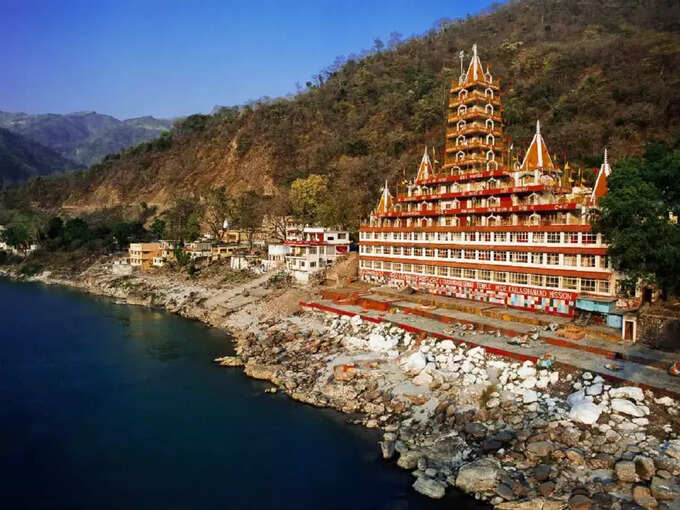 There are many places to see in Rishikesh but there are some places you can visit in a 1 to 2 days trip such as Beasi, Kaudiyala, Mun ki Reti, Bharat Mandir, Rishikund, Terah Manzil Temple.
Why You Should Travel To Rajasthan In August
Jaipur: The long weekend is just around the corner and if you haven't planned a trip yet, add a visit to Rajasthan to your plans. With the onset of the monsoon season, the scorching heat of June and July is behind us and the weather is pleasant to visit the "Desert State of India". In fact, the month of August is one of the best times to experience Rajasthan in all its verdant splendor that surrounds the state's historic forts.Also read – Rajasthan: Woman fills in well with 4 children, all die; she survives
Why you should travel to Rajasthan in August
In August, Rajasthan enjoys light rains and comfortable temperatures of around 33 degrees Celsius due to the advent of monsoon rains. During this period the weather is just perfect – not too hot or not too cold. Also read – Explained: What is Lumpy Skin Disease That Killed Over 3,000 Cattle in Rajasthan, Gujarat?
Plus, the rain showers turn the state's barren and arid land green, making up for the spectacular views. During this time, the view from the top of the forts and historical sites is one of lush greenery – a sight not to be missed. In addition, the rain and pleasant weather make the hard work to climb the summit worthwhile. Also read – Tina Dabi shares images showing Jaisalmer's monsoon beauty after Rajasthan receives its heaviest rainfall in 66 years
Sightseeing in Rajasthan in August
Udaipur
Udaipur – the city of lakes – is a sight to behold in August. The city has seven lakes including Fateh Sagar Lake, Lake Pichola, Swaroop Sagar Lake, Rangsagar and Doodh Talai Lake which are recharged by the monsoon rains. Travelers can book a stay at the Taj Lake Palace right in the middle of Lake Pichola for breathtaking views of the city. Aside from these beautiful lakes, the city is home to some of the country's grandest palaces, which are major tourist attractions.
jalore
Tucked away in Aravallis, Jalore is another great place to visit during the monsoons. During this period, the Aravalli forest is particularly spectacular after fresh rain showers. Jalore is also called the city of granite and majesty. Sundha Mountain, just outside the city limits, is a great place to visit and the views from the top are stunning. Make time for Jalore Fort and Swarn Giri Fort as well, they are some of the city's top attractions.
Other
A grand spectacle, Bundi is all about magnificent forts and ancient baoris (stepped reservoirs). During the monsoon these step reservoirs are filled with fresh water and make for a breathtaking view. Also, the hills around Bundi are revived with green vegetation and the rivers have swelled again after the rains.
Mount Abu
The beautiful hill station in Rajasthan always enjoys pleasant weather and it's even better during the monsoons. Mount Abu offers countless activities for tourists like trekking, hiking, zip lining to name a few. But if you want it to be a peaceful vacation, you can visit places like Guru Sikhar, Nakki Lake, Mount Abu Sanctuary, Toad Rock Viewpoint, Dilwara Jain Temple, among others.
jaipur
The Pink City shines in all its glory in August. After the monsoon showers have washed away all the dust and dryness of summer, Jaipur's fantastic architecture looks like it has had a fresh coat of paint. The colors of the red sandstone monuments emerge after rain and Jantar Mantar, Hawa Mahal, Mandir Palace, Laxmi Narayan Temple, City Palace, Amer Fort, Jaigarh Fort, Rambagh Palace and other places look like they have get a new life.
$(document).ready(function() $('#commentbtn').on("click",function() (function(d, s, id) var js, fjs = d.getElementsByTagName(s)[0]; if (d.getElementById(id)) return; js = d.createElement(s); js.id = id; js.src = "//connect.facebook.net/en_US/all.js#xfbml=1&appId=178196885542208"; fjs.parentNode.insertBefore(js, fjs); (document, 'script', 'facebook-jssdk'));
$(".cmntbox").toggle(); ); );


Top Things To Do In Jodhpur
Located on the edge of the Thar Desert in western Rajasthan, Jodhpur continues to be a global tourist magnet. Jodhpur has been given several epithets such as Blue City and Sun City. The Rajasthanis affectionately call it Jodhana. The former capital of the Marwar kingdom is home to Rajasthan's largest fort and several grand palaces, temples, gardens and markets full of old world charm and offers an amazing travel experience. Here we present you the best things to do in Jodhpur. By Karan Kaushik
Things to do in Jodhpur
Walk through the pages of history at Mehrangarh Fort
Mehrangarh, often touted as the citadel of the sun, stands tall and proud as Rajasthan's greatest fortress. It was built by Rao Jodha in 1459. Perched on a sheer bluff 400 feet above the city, this burnished red sandstone structure is backed by many stories. Its beauty has attracted many admirers such as Rudyard Kipling; he called it "the work of giants." Today it is widely regarded as one of the best preserved forts in India. The main attraction of the fort is its Museum. Miniature paintings, palanquins, weapons and valuable mementos of the royal family are on display here. The main attractions of the fort are Sangar Chowki, Zenana Mahal and Phool Mahal.
Go ziplining over the Blue City
The Flying Fox Zipline Tour in Jodhpur is an exciting experience that will stay in your memory forever. Former British Prime Minister Boris Johnson described this zip line as Jodhpur's best part. "The zip lines send you around the moats and pinnacles like Batman," he had said. The zipline takes you over two desert lakes and the Rao Jodha Ecopark, offering stunning views of Mehrangarh and the Blue City.
Rao Jodha Desert Rock Park
Located near the famous Mehrangarh Fort, this 72-hectare ecologically restored desert came back to life in 2006 after careful reconstruction. Rao Jodha Desert Rock Park, once an arid, decaying, barren land of vegetation, now boasts a local nursery, convenience store and cafe. Visitors can even hike trails amidst the 250 native plant species here and embark on a mission to spot several species of reptiles and over 200 birds along the way.
Revel in the Umaid Bhawan Palace
The magnificent Umaid Bhawan Palace has hosted prolific figures from around the world over the past few decades. The palace is a fine example of Indo-Saracenic architectural style and was named after and built by Maharaja Umaid Singh. It is also known as the Chittar Palace due to the use of Chittar sandstone in its construction. Interestingly, no mortar was used in the entire construction. Instead, hand-carved blocks of sandstone were interlocked. Today is part of the palace doubles as a hotel, while the others house model airplanes, guns, antique clocks, and priceless crockery for the public.
Admire the architecture of Rajasthan at Mandore Garden
Like Jodhpur itself, Mandore Garden has many names. Maddodara, Mandowar, and Mandavyapura-Durga are some of the oldest names all believed to have descended from Rishi Mandavya. Locals believe that the gardens were originally tended by Nagas, followed by Pratiharas, Chahamanas, Sultans of Delhi and finally Rathores. Today the garden is the site of many magnificent antiques temple, monuments and high rock terraces. The monoliths here date from the early fifth century. Indeed are two intricately carved monoliths depicting scenes from Krishna Leela were excavated in 1909-10. On the other side, the hilltop Mandore Palace and Fort date back to the sixth century. The highlight at Mandore Gardens, however, is the government-run museum, which houses artifacts and relics of historical importance.
Explore the twin lakes of Ranisar-Padamsar
These interconnected pristine waters are considered the twin lakes of Jodhpur and are located near Mehrangarh Fort. Both lakes date back to 1459 and were built with the intention of natural water conservation. Although it's in a largely deserted area Condition, these lakes have a very unique quality – they rarely run out of water. Head here at the height of dawn to enjoy the water in all its glory and watch the towering fortress dance in the waves.
Take gram worthy photos in Jaswant Thada
Dating from 1899, Jaswant Thada is a famous cenotaph. While it now serves as the cremation ground for the Marwar Rajput royal family, it was originally built by Maharaja Sardar Singh of Jodhpur in memory of his father, Maharaja Jaswant Singh II. That cenotaph is built entirely of thin and intricately carved marble slabs. They have been polished to shine under the summer sun. The main cenotaph – that of Maharaja Jaswant Singh – is surrounded by portraits of rulers. In addition, the Jaswant Thada site features pavilions, a tiered garden, three other cenotaphs and a small lake.
Shop at the Clock Tower Market
No trip to Jodhpur is complete without going on a Shopping Spree. Enjoy hot Pjas Kachoris and Mirchi commander before you start splurging on everything Rajasthani. The Sardar Market in Girdikot is centered around the famous Ghantaghar or Clock Tower. The market sells everything from Jodhpuri mojaris to Lehariya Sarees, Dupattas, Safas, ethnic jewelry and more.
Plan a detour to Osian
Ossian or Osiyan is an oasis town in the Thar desert of Jodhpur district. Often referred to as the Khajuraho of Rajasthan, this historic city is famous for its Hindu and Jain temples. While here, visit the Jain Mahavira Temple which houses an idol of Mahavira made of cow's milk, mud and a gold cloak. Then there is the Sachayee Mata Mandir, the most important Hindu temple in Osian. You may also fancy a camel safari or an ATV ride in the sandy terrain of Osian.
Feature Image Credit: Shutterstock; Hero photo credit: Makm Photography/Unsplash
Related: Looking for a cultural holiday? Drive straight to Rajasthan!